Green Tech Success Story

: The French company Nomadia leads the field in solutions for mobile professionals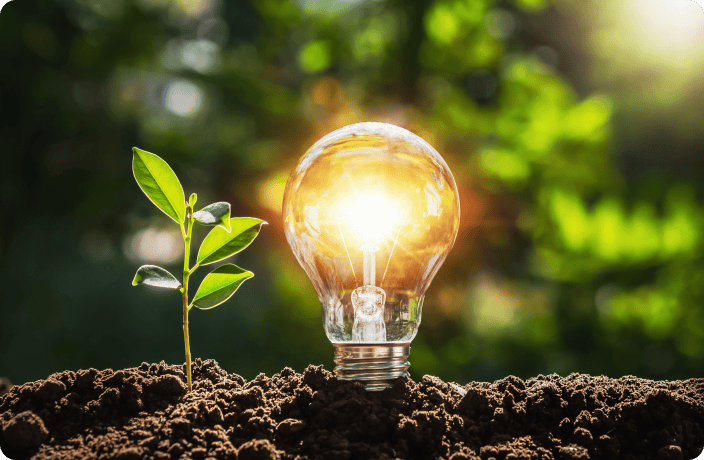 The number 1 French editor of smart mobility solutions for mobile professionals announces an annual turnover of 5 million Euros and 37% sales growth.
In 2023, Nomadia steps up its commitment to help companies in their efforts to assess and reduce their CO2
Paris, January 31, 2023 – Nomadia, the number 1 French editor of smart mobility SaaS solutions for mobile professionals announces a turnover of 18.5 million Euros in 2022, with 37% growth of its new sales. The Nomadia group displays strong growth boosted by the acquisition of Neosafe, the acceleration of its international expansion (Nomadia is now present in 28 countries) and big investments in R&D to develop solutions that are ever more at the cutting edge of technology. Opti-time Field Service, a solution for planning and optimizing field service calls, one of Nomadia's flagship applications, has been recognized by Gartner® in the Magic Quadrant of Field Service Management for the 5th year running. In 2023, the French leader in smart mobility intends to continue its international development and step up its ambitions in terms of CSR accompaniment.
2022: a pivotal year for Nomadia
After a year 2021 marked by the creation of a new French champion in mobility, the objectives for 2022 were clear: to win new market shares in France but also to step up growth on the international stage, particularly in Europe. Objective met with a growth figure of 37% for new sales, backed up amongst others by the opening of a subsidiary in Italy and the acquisition of Neosafe, a company specialized in human safety and lone worker protection.
"The acquisition of Neosafe, leader in the market of lone worker protection, perfectly reflects our dynamism and shows our capacity to offer our customers ever more comprehensive solutions integrating workers' safety."
Fabien Breget, CEO of Nomadia.
Towards a new generation of augmented nomadic workers
In 2022, the integration of advanced technologies within Nomadia's solutions significantly improved the planning and execution of the missions of mobile professionals while accompanying the decarbonation of corporate activities:
Technicians: thanks to Artificial Intelligence and IoT, Opti-Time Field Service now allows technicians to intervene even before a breakdown occurs! As well as this predictive maintenance capacity there is also the possibility to use the tool to predict the duration of the call out, the number of competent workers required and the necessary equipment;
Sales forces: Solvnet, the 360° CRM for field sales forces, integrates a unique new optimization module allowing each Sector Manager to automatically organize their appointments for a day or a week, to check the journey times between appointments and to display the distances covered and the time spent at the appointment and traveling;
Delivery drivers: TourSolver adapts to the increasingly complex logistics environment. Given the current energy crisis and traffic difficulties, the route optimization solution reconciles productivity gains and eco-responsibility: taking into account low emission zones, management of multi-modal fleets (truck, car, bicycle, etc.), facilitated production of the company's carbon report, etc.
In complement to these solutions, the territorial sectorization features of the Territory Manager solution contributes significantly to improving the performance of mobile professionals by optimizing both market coverage and the operational organization of field service teams.
"Over the years, new working methods make companies constantly more demanding in terms of safety and the experience for their work force. By continuously integrating innovation, our solutions reduce the impact of travel for our customers at all levels, whether in terms of economic, ecological and social impact", explains Jérémy Mandon, Sales Director of Nomadia. "Smart mobility becomes more valuable with each passing day". 
To allow it to embrace a wider spectrum of business sectors, Nomadia focuses on the flexibility of its solutions. They are intuitive and their settings naturally guide the user to facilitate the first use. The field service worker also has a central role in the mobile applications whose new features are designed to help them do their job with fluidity and precision.
Recognized and hailed solutions
As a reflection of Nomadia's success in 2022, the company was distinguished by Gartner® in the Magic Quadrant of Field Service Management for the fifth year running for its intervention management solution Opti-time Field Service, and for the sixth year running in the Market Guide for Vehicle Routing and Scheduling and Last Mile Technologies for its route optimization solution TourSolver. Nomadia is also classed in the top 250 French software editors by EY & Numeum.
Growth challenges and perspectives in 2023 
International development will continue to be at the heart of the company's ambitions. In 2022, Nomadia began its expansion outside of France by strengthening its network of reseller partners in Latin American and establishing its Italian subsidiary in Milan. The latter is a source of high hopes in terms of growth: ambitious projects have been confirmed in the sectors of industry and security, notably with circuit management of over 700 surveillance agents. For this large-scale project, Nomadia won out against the American giant in CRM.
Nomadia is a company with a purpose and intends to continue its commitment to CSR, by encouraging and helping its customers to reduce their CO2 emissions and produce their carbon reports. Nomadia is also a pioneer in eco-responsible appointment fixing solutions. These appointments, called eco-slots, make it possible to group together deliveries and visits in time and space to minimize travel and the associated energy costs.
Nomadia roots its own development in a responsible perspective: a virtuous approach, allowing companies to depend on digital solutions with a lesser environmental cost. In 2023, the company intends to amplify its degree of digital frugality. The company uses green datacenters to host its solutions, puts in place standby procedures to avoid overheating, and prefers technologies that use strictly necessary resources only. Furthermore, data protection is the focus of strong investment by the company which is fully committed to combining performance and security promises.
"By considering mobility as an opportunity and no longer as a constraint, smart mobility becomes an innovative and responsible competitive lever for companies, which guarantees the efficiency and well-being of staff members and allows them to better satisfy their clients. As a company with a purpose, Nomadia is also committed to respect for the environment. So, in 2023 we are determined to accompany our customers even better with smart solutions to manage and optimize their activities to respond to their own environmental and societal issues."
Fabien Breget, CEO of Nomadia.