The keys to
working with subcontractors in transport and logistics

. Traceability & Responsibilities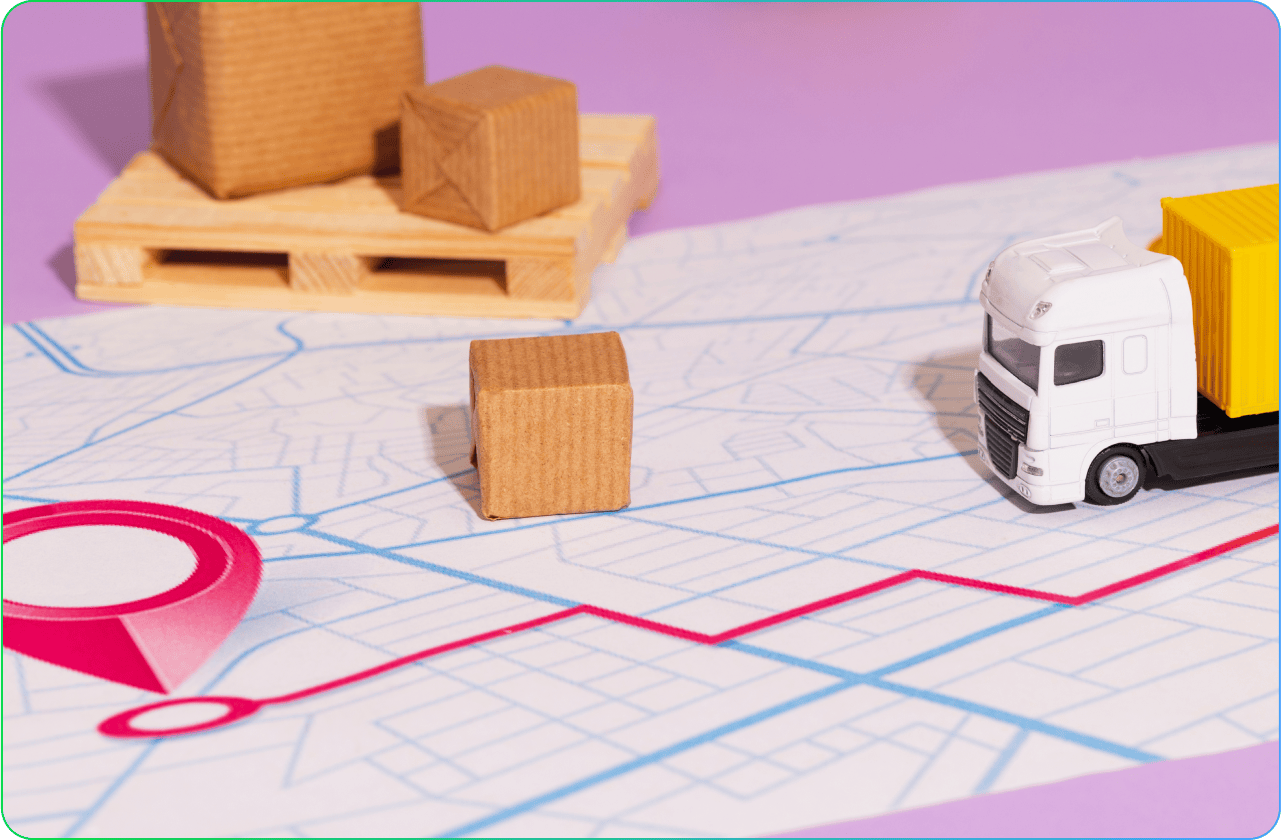 In both the industry and retail sectors, companies are increasingly subcontracting their downstream logistics to service providers who may themselves rely on subcontractors. What conditions need to be met for this model to work best—for the contracting company, its service providers, and, crucially, for those who must be satisfied: the end customers?
Outsourcing transport operations has been a growing trend since the early 2000s and is gaining momentum. In the current context, companies more than ever seek to (re)focus on their core business and reduce costs. By entrusting some or all of their deliveries to one or multiple providers, they spare themselves the management and direct costs of an activity that demands increasing labor, vehicle fleets, and execution quality.
Diverse needs and subcontracting models
The needs and motivations of companies that outsource transport and final delivery to customers—be they businesses or individuals—are indeed highly diverse. Some entirely subcontract all their deliveries, including services like product installation. Others sporadically or periodically rely on a carrier to manage a surge in deliveries their own transport service cannot handle. Yet others seek a provider to cover geographical areas they cannot efficiently reach themselves due to lack of local presence, insufficient volumes, or suitable vehicles.
In response to diverse needs, the offerings of logistics service providers have significantly expanded. They now range from "simple" final customer delivery to comprehensive logistics functions (factory exit, unpacking/dispatching, storage, inventory management, last-mile delivery, customer installation, and managing returns). Only major logistics players can offer these types of services, often by leveraging partner networks. As a result, they can provide customers with complete geographic coverage and various services and vehicle categories: refrigerated trucks, transport of valuable/fragile/sensitive cargo, electric vehicles, cargo bikes, etc.
Contracts between a contracting party and a service provider may, therefore, involve multiple levels of subcontracting, complicating the assignment of responsibilities in case of undelivered shipments, loss, or theft. This emphasizes the importance of information sharing among the involved parties and the necessity for all to adopt certain best practices and tools ensuring an effective and sustainable collaboration for all parties involved.
Traceability, the number one challenge in logistics subcontracting
Regardless of the chosen logistics provider and contract type, subcontracting the transportation and delivery of products requires the contracting company to master parcel/product traceability, as well as the actions performed by various stakeholders at every stage of the service. It's essential to know at all times where each parcel is until it reaches its rightful recipient, typically facilitated through a delivery application allowing for product scanning.
From a practical standpoint, for end-to-end traceability—from the warehouse to the delivery point—an operator must scan the product's barcode at each movement, including any breaks in the transport chain and vehicle changes that may occur before the actual delivery. Each time the barcode is scanned, the application associates a timestamp and geographical coordinates with the parcel.
>> These timestamp and geolocation data are crucial for retracing the parcel's journey and, if necessary, locating it if it was forgotten by the courier at the start of the delivery round or if it was diverted at any stage (loaded onto the wrong truck, for instance).
Systematically scanning parcels at the start of the delivery route might seem burdensome for some providers, especially independent carriers handling last-mile deliveries for e-commerce sites. Whether they are direct contractors or go through a platform connecting carriers and contracting companies, they have a vested interest in complying with traceability by using their client's or platform's mobile delivery application, or by equipping themselves. Automatically reported or easily shareable, timestamp and geolocation data generated by a delivery application like Nomadia Delivery allow delivery drivers to:
Prove that the entrusted parcels are handled and delivered on time to the correct addresses.
In case of delivery failure, demonstrate that the parcel was indeed presented at the stated address but could not be delivered (recipient absence) or was refused (address error), thereby avoiding financial penalties based on this evidence.
Strengthen their clients' trust by demonstrating the seriousness of their work and thus securing the contracts/missions they acquire.
Key features for end customer satisfaction
Equipping oneself with an application truly designed for delivery—whether as a contracting party or a transport provider—becomes essential to deliver the service level expected by end customers. Now more than ever, end customers tie their satisfaction to the reliability of information communicated to them regarding their order's delivery. They no longer settle for a more or less broad date and time range. On the agreed-upon day, they want to be informed of the exact moment they'll be delivered. This reliable arrival time cannot be provided without an application allowing all delivery process stakeholders to share all necessary location and travel time data to calculate an increasingly precise ETA (Estimated Time of Arrival).
>>With the 'Imminent Arrival' feature of Nomadia Delivery, you can also offer your end customers the ability to track the delivery vehicle's real-time approach on their computer or smartphone. Highly favored by customers of major e-commerce sites, this feature is also appreciated by drivers who, upon such notification, are more likely to find the door open when they arrive at the customer's location.
A well-designed mobile delivery application also provides the delivery personnel with a single interface containing all the information and tools they might need during their route. This ranges from customer contact details to the tour execution order, encompassing signature collection and digitized delivery notes, as well as SMS or email delivery notifications.
Optimized and Eco-Responsible Routes
While parcel traceability, data sharing, and informing the end customer are essential for the successful execution of routes entrusted to a subcontractor, it's crucial that these routes are viable and feasible! Unfortunately, this isn't always the case. Due to a client's insistence or to fulfill their workload, carriers may end up making or being imposed with unattainable commitments. This results in routes with an excessive number of delivery points, overly long distances, and ultimately, extended working hours for drivers, entailing risks to their safety. These "impossible" routes invariably lead to failures and delivery rescheduling, which do not satisfy the end customer.
The use of route planning and optimization software allows both parties – subcontractors and contracting companies – to agree on reasonable contracts, considering factors such as volume, delivery time commitments, and optimally planned routes in terms of distance, travel time, the number of delivery points, and delivery scheduling. Taking all these criteria into account, our optimization solution, TourSolver, maximizes the number of feasible deliveries during a single route, while minimizing mileage and reducing CO2 emissions.
Whether the routes are designed by the contracting company or the subcontractor, both parties have access to the same data and can easily compare executed routes with planned routes for control and improvement purposes.
>> With Nomadia Delivery and TourSolver solutions, contracting companies and subcontractors finally have the means to fully manage their transportation and delivery activities, respecting operational, economic imperatives, and the corporate social responsibility commitments of each.
>> Are you a contracting company or a transport/delivery service provider working with your fleet or independent contractors? Contact one of our experts to learn more about the assistance Nomadia Delivery and TourSolver can provide.