Optimize Your Mobile Professional Activity with Building CMMS Software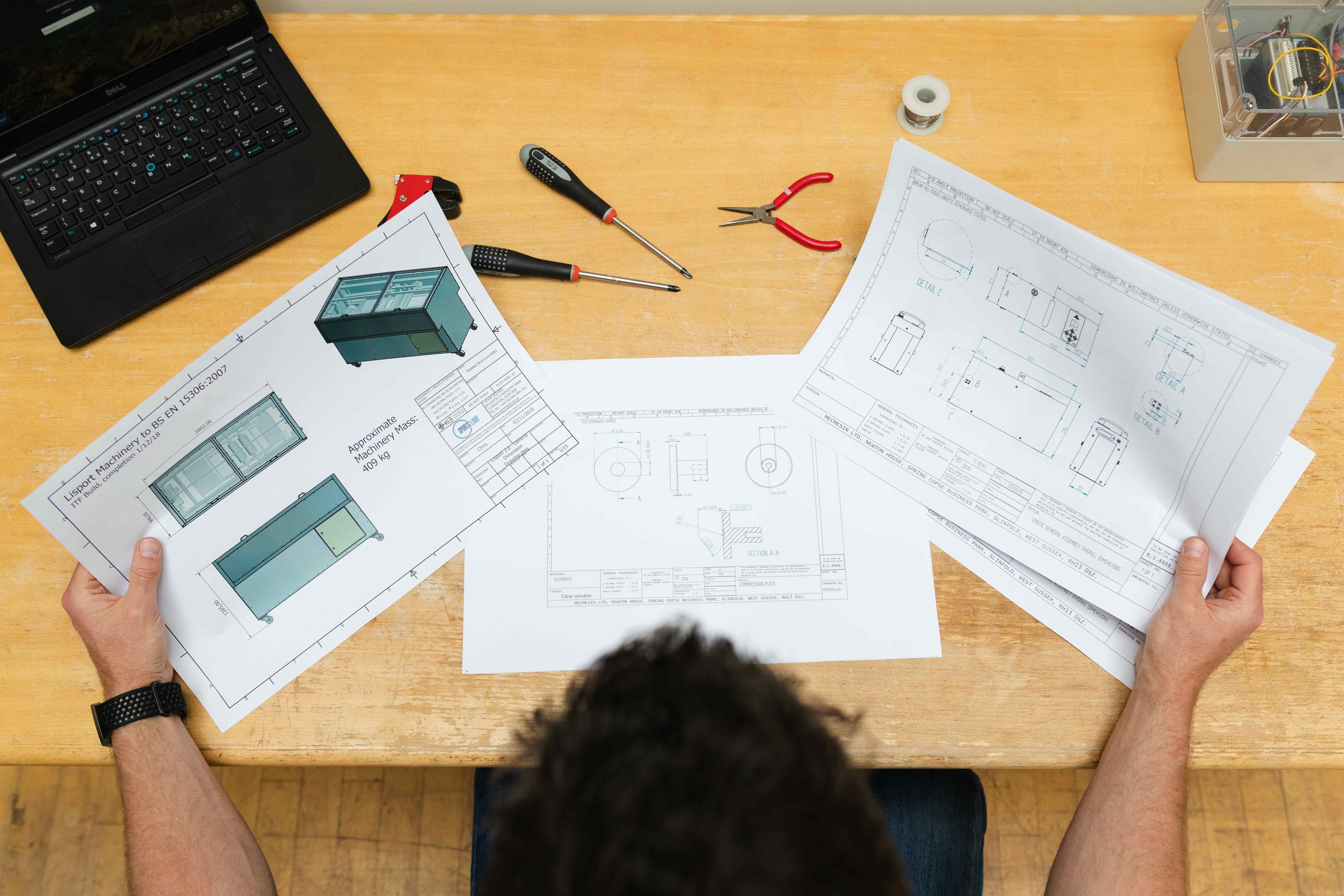 Mobile professionals have specific needs when it comes to maintenance management. This is where a CMMS (Computerized Maintenance Management System) software tailored to the building sector comes into play.
In this article, we will explore the importance of a building-specific CMMS software in optimizing operational efficiency and productivity for mobile professionals. We will highlight key features to look for when choosing a building CMMS software, helping you find the perfect solution to meet your specific needs. Whether you are a maintenance company, a service provider, or a facilities manager, this article will guide you in finding the ideal building CMMS software to enhance your maintenance operations and maximize performance.
Understanding CMMS for the Building Sector
Definition
CMMS (Computerized Maintenance Management System) is a computerized system that manages the entire maintenance lifecycle, from planning interventions to tracking performed tasks. It offers a centralized platform for managing maintenance requests, scheduling interventions, tracking costs, managing spare parts inventory, generating reports, and much more.
Benefits of Specialized CMMS Software
Specialized CMMS software provides numerous advantages for mobile professionals in the building sector. Here are some of the key benefits:
Optimization of Maintenance Processes
CMMS streamlines and automates maintenance processes, saving time and enhancing operational efficiency. Tasks like intervention planning, managing maintenance requests, and tracking tasks can be performed faster and more accurately.
Enhanced Visibility into Equipment Status
With CMMS software, you can have an overview of equipment, facilities, and preventive maintenance tasks. This allows for informed decision-making and efficient field intervention planning. You can also receive alerts in case of malfunctions or maintenance needs.
Effective Documentation Management
CMMS centralizes and manages maintenance-related documentation, such as inspection reports, maintenance histories, and used spare parts. This facilitates quick access to relevant information and detailed report generation. You can also track warranties, service contracts, and deadlines to ensure proactive maintenance.
Coordination of Maintenance Teams
CMMS software facilitates the coordination of maintenance teams in the field. You can assign specific tasks to technicians, track their progress in real-time, and receive live notifications and updates. Ultimately, you collaborate effectively with your team. This enhances communication, reduces intervention times, and maximizes the overall efficiency of maintenance management.
Buildings are subject to strict regulations regarding maintenance, safety, and environmental compliance. A suitable CMMS software allows you to track and document all maintenance operations, facilitating audits and demonstrating compliance with current standards. You can also receive alerts for deadlines and actions needed to maintain compliance.
Challenges Specific to Mobile Professionals in the Building Sector
While CMMS offers many benefits, mobile professionals in the building sector also face specific challenges. Here are some of the most common challenges:
When moving between different sites, maintaining a stable internet connection can sometimes be challenging. This can affect real-time access to CMMS information and communication with the team. It's important to choose CMMS software that offers offline functionality to enable work in disconnected mode.
Modern buildings are equipped with advanced technologies and complex systems. This makes maintenance management more difficult. Understanding the specifics of each piece of equipment and being able to maintain them properly is crucial.
Software Training and Adoption
Introducing a new CMMS software to a team may require training and adaptation for mobile professionals. It's important to choose user-friendly software and provide training sessions to help users fully utilize the features. Good communication and ongoing support are essential to facilitate software adoption.
Preventive and Predictive Maintenance
Implementing an effective preventive maintenance program can be a challenge. Specialized CMMS software can assist in planning and tracking preventive maintenance tasks, as well as collecting data for predictive maintenance.
Essential Features of Building CMMS Software
On-Site Intervention Management
One of the central features of building CMMS software is on-site intervention management. This includes task tracking, work order management, resource allocation, and more. With this feature, you can efficiently manage intervention requests, track their real-time status, assign the right technicians to appropriate tasks, and maintain a complete record of each on-site intervention.
Planning and Tracking Preventive and Corrective Maintenance
Preventive maintenance is crucial to avoid breakdowns and extend equipment lifespan in the building sector. Building CMMS software allows you to proactively plan and track preventive maintenance. You can set maintenance schedules, automate reminders, track performed actions, and generate detailed reports on maintenance history. Additionally, managing corrective maintenance is also streamlined, allowing you to report, assign, and track incidents for quick and effective resolution.
Inventory and Supply Management
Building CMMS software makes it easy to manage your inventory by recording inflows and outflows, monitoring stock levels, generating restocking alerts, and integrating inventory-related functionalities. You can also manage suppliers, purchase orders, and associated invoices, simplifying the procurement of spare parts and materials necessary for your maintenance activities.
Management of Maintenance Contracts and Warranties
You can record and track contract details, including dates, conditions, clauses, and contractual obligations. Furthermore, the warranty tracking feature allows you to manage equipment warranties and ensure that repairs are conducted within the specified timelines. You can also receive reminders when warranties are about to expire, helping you plan and budget for maintenance accordingly.
Cost and Budget Tracking for Maintenance
You can record costs associated with each intervention, including spare parts, labor, travel expenses, etc. This provides you with a clear view of maintenance-related expenditures and allows for in-depth analysis to optimize your costs. Additionally, you can define budgets for your maintenance operations and monitor real-time spending against forecasts.
Integration with Other Relevant Tools and Systems
Effective building CMMS software offers seamless integration with other relevant tools and systems, such as Customer Relationship Management (CRM) and Enterprise Resource Planning (ERP) systems. This integration facilitates smooth data exchange between different platforms. It eliminates double data entry and ensures accurate data synchronization. By connecting your CMMS software to other key systems in your company, you can centralize your information and improve process efficiency.
Selection Criteria for Choosing the Right Building CMMS Software
When searching for the perfect building CMMS software for your company and mobile professionals, it's essential to consider certain key selection criteria. The right software solution can make a significant difference in the efficiency and productivity of your maintenance and building management operations. Here are the main points to consider during your evaluation:
Assessment of the specific needs of your company and mobile professionals
Before beginning your search, it's important to precisely understand your company's needs regarding building maintenance management. Identify the features you require, such as equipment management, task management, inventory management, intervention management, etc. Involve your mobile professionals in this assessment to understand their specific on-field needs.
Analysis of the features offered by different building CMMS software on the market
Once you've identified your needs, explore the various building CMMS software solutions available on the market. Carefully analyze the features offered by each software and ensure they meet your specific needs. Look for features such as job scheduling, work order management, contract management, cost tracking, etc.
Nomadia offers a CMMS solution to help you optimize the activity and time of your teams!
Consideration of interface user-friendliness and user experience
When choosing building CMMS software, the user-friendliness of the interface and the user experience are essential factors. Ensure that the interface is intuitive and easy to use for your mobile professionals. Software with a user-friendly interface will lead to quick adoption and effective usage, crucial for maximizing on-field productivity.
Exploration of customization and configuration options based on your specific needs
Every company has its unique processes and workflows. Thus, it's important to choose building CMMS software that offers customization and configuration options. You should be able to tailor the software to fit your specific needs, whether it's in terms of terminology, workflow, or custom reports. Make sure the software provides sufficient flexibility to meet your company's specific requirements.
Verification of compatibility with your mobile devices and the ability to work offline
Considering that your mobile professionals work in the field, building CMMS software should be compatible with their mobile devices, such as smartphones and tablets. Ensure that the software performs well on the mobile platforms you use. Additionally, check whether the software offers the capability to work offline, as this will enable your mobile professionals to continue using the software even in areas without an internet connection.