Guide to building an
effective sectorization
Maximize the profitability of your business operations.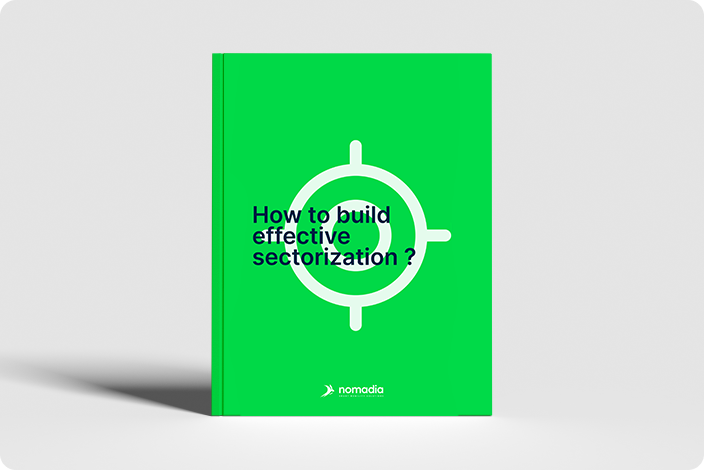 Cutting out your sales territory makes it possible to make the most of the potential of a market.
This white paper gives you the keys to understanding the principles and interests of geographic sectorization for business activities.
What is territory management? What benefits can be expected?
Which method to apply? What dimensions should be taken into account?
In practice, how to define an efficient division?
Our answers to
your questions
Find answers to the most frequently asked questions.
Yes, all the Nomadia white papers can be downloaded for free on the website.
To download a white paper, just click on the one that interests you and you will be redirected towards a download form After having left us your contact details, you will receive an e-mail, at the address you indicated in the form, containing a link to consult the white paper that you have chosen.
Yes, you can download several white papers from the website nomadia-group.com. All you have to do is to fill out the form associated with each available white paper.
If, after submitting a form requesting a white paper on our website, you don't receive the e-mail containing the consultation link for the white paper, you should check the spam folder of your mailbox. If you can't find our e-mail, you can contact marketing@nomadia-group.com