Guide to making a
success of your Field Service Management project
Discover how to optimize the activity and time of your teams of technicians!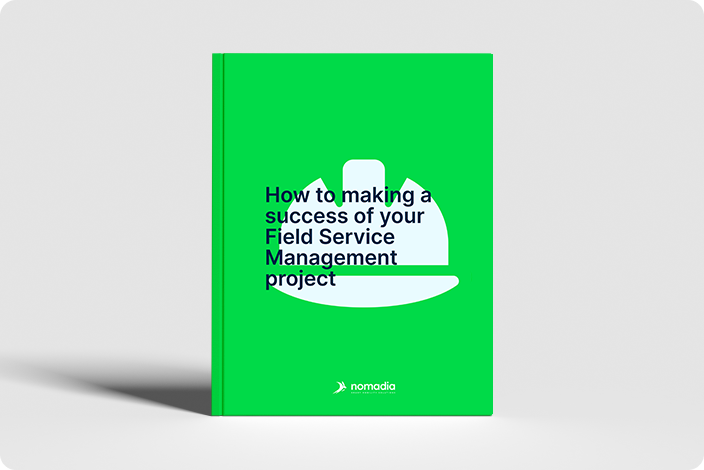 Make a difference in the field thanks to a better organization of teams and the optimization of field activities
This white paper aims to shed light on the field of field service management, providing insight and practical guidance on key aspects that can revolutionize your organization's field service operations.
Here we explore the 6 crucial points to consider when choosing a routing solution, the importance of equipping your mobile teams with a business application, the 3 key dimensions for successful change management and we explore the new horizons opening up for you in the landscape of field service management.
Our answers to
your questions
Find answers to the most frequently asked questions.
Yes, all the Nomadia white papers can be downloaded for free on the website.
To download a white paper, just click on the one that interests you and you will be redirected towards a download form After having left us your contact details, you will receive an e-mail, at the address you indicated in the form, containing a link to consult the white paper that you have chosen.
Yes, you can download several white papers from the website nomadia-group.com. All you have to do is to fill out the form associated with each available white paper.
If, after submitting a form requesting a white paper on our website, you don't receive the e-mail containing the consultation link for the white paper, you should check the spam folder of your mailbox. If you can't find our e-mail, you can contact marketing@nomadia-group.com