Intervention scheduling: optimization and best practices
When it comes to managing a large number of interventions, it is important for the scheduling to be efficient and organized. Implementing an intervention scheduling system can improve the efficiency and productivity of the company. It also helps to ensure transparent communication among team members. We will explain everything about this subject.
The importance of having an intervention schedule
Why plan an intervention?
When running a business, it is imperative to foresee and plan all actions to be taken. Indeed, poorly prepared intervention can have disastrous consequences on the development and functioning of the company. Planning an intervention is, therefore, a crucial step to ensure the success of upcoming actions. It allows:
Defining clear and precise objectives,
Evaluating the necessary resources,
Dealing with unforeseen events and mobilizing internal teams.
Effective intervention planning allows the company to maximize its chances of success while minimizing risks.
The benefits of an intervention schedule
The implementation of an intervention schedule can offer many advantages to businesses.
Firstly, it allows for effective planning of tasks to be performed and their fair distribution among team members. It can also help avoid delays and time conflicts, saving time and increasing productivity. It also helps prevent errors by ensuring that each step of the process is followed accurately. It also ensures employee safety by knowing where they are and at what time. Ultimately, an intervention schedule is an essential tool to allow a company to increase efficiency.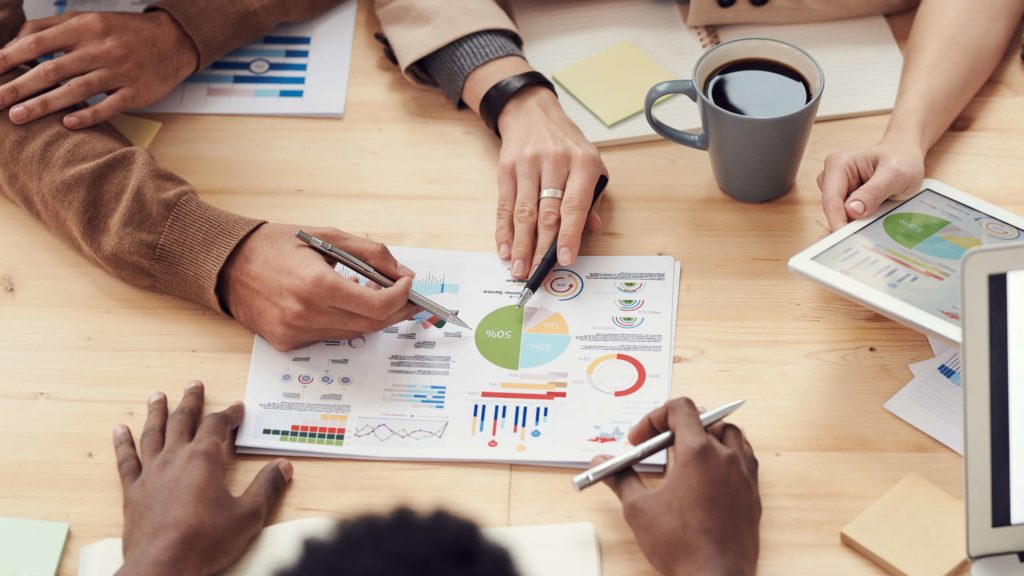 Key elements of an intervention schedule
Flexibility to respond to technicians' constraints
When it comes to organizing an intervention, schedule flexibility is essential to meet technicians' needs. Unexpected events and other constraints can occur at any time, disrupting the initial schedule. That's why it's important to have an intervention plan that is flexible enough to adapt to last-minute changes. For example, if a technician is absent, it will be easier to modify the routes and adjust appointment times with a flexible intervention schedule.
In this way, technicians can work without constraints, knowing that they can rely on a reliable and efficient organization. This is the key to allowing technicians to work at their full potential and provide quality service to their clients.
Building the core of the schedule in advance
In the professional world, planning is essential to ensure the smooth running of an activity. But in the service industry, unexpected events are often part of the picture. That's why intervention schedules must be ready in advance to allow teams to plan ahead. Thanks to an intervention software, the service manager has access to various information that allows them to plan the schedule (average duration of on-site intervention, types of necessary tools, etc.).
Building the schedule in advance allows:
Focusing on the tasks to be accomplished,
But also better managing resources and taking proactive measures in case of last-minute changes.
That's why it is necessary to build the core of the schedule in advance and modify it as the days go by.
Adaptation of technicians' standby duties
For a service company, problems at clients' locations outside of working hours are common. Having an intervention schedule allows for managing technicians' standby duties but above all, it allows for adaptation! Ensuring that it is not always the same technicians who intervene. By planning interventions based on technicians' availability, you limit the risks of conflicts and delays in services.
Location of the nearest technician to the intervention
A well-designed intervention schedule can be very beneficial for all companies with a team of mobile technicians. With a good intervention schedule, the service manager can know the location of technicians in real-time. In case of an emergency, the company can gain productivity and efficiency by quickly identifying the nearest technician to the intervention. This also helps to reduce costs and unnecessary travel.

Use of color codes for different intervention statuses
Having a color code for each intervention status can help clarify things and make management smoother. For example, red can indicate an urgent intervention, while green can indicate a completed intervention, and yellow an intervention in progress. This classification method gives team members a clear and quick overview of the current status of each intervention, making decision-making and communication between team members easier. With an intervention schedule that uses a color code, you can be sure that all situations will be managed in a professional and timely manner.
Regular updating of the customer database
Having an effective and regularly updated intervention schedule is essential for any business that wants to maintain a base of satisfied customers. This ensures optimal tracking of customer requests, better task organization, and more efficient use of internal resources. But for this, it is useful to contextualize interventions based on the history for each customer. Therefore, you should have immediate access to the name of the on-site contact, contact information, preferred intervention hours for clients, and preferred communication channels. This way, you save time in planning and assigning future interventions.
I apologize for the oversight. Here's the translation into English:
Planning Methods for Interventions
Using Excel
You can create your intervention planning using Excel. It is a powerful tool for managing deadlines, tasks, and necessary resources. By using Excel's formulas and macros, you can automate processes and save time. Additionally, you can clearly visualize tasks and milestones using charts and tables. However, achieving an efficient planning requires strong skills in the software. It is also advisable to use Excel only if you have 2 or 3 routes. Beyond that, the organization may become complex.
Specialized Software
Managing intervention planning can be a challenging task without the help of specialized software. Professionals use intervention planning software for this purpose. These programs are designed to meet the specific needs of companies and can be customized based on the requirements of each project and the allocated time. They also allow tracking of staff activities, optimizing resources, and minimizing company costs, which is crucial for staying competitive. Furthermore, intervention planning software provides a clear overview of all tasks to be performed, displaying real-time information so that everyone is informed about updates. If you are looking to improve your company's productivity, using intervention planning software can help you achieve your goals.
Nomadia offers intervention management solutions to help you optimize your work!