In tomorrow's world, will every transporter and courier operate via blockchain?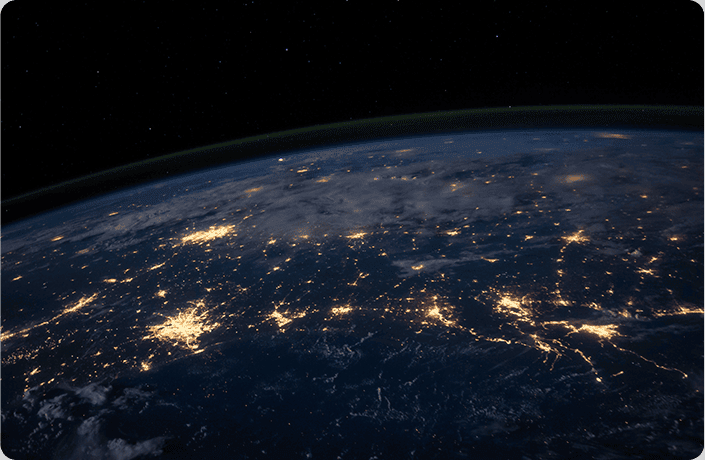 Consumers are ever more demanding and impatient when it comes to delivery of goods ordered, and the scenario of a consumer's assumption they can dictate delivery «when and how I want it» is a new area for innovation for providers in this business, as much as it is for transporters.
To the delivery options most often subscribed to – home, a shop, pick-up point, or a secure drop-off location, left with a neighbour – we can now add delivery directly to my garage even when absent, or even into the boot of my car as offered by Amazon (but incidentally, not in France, as yet…).
In parallel to a diversifying array of collection methods for packages, startups like Stuart (acquired in 2017 by the French Post Office) have been offering a delivery service on demand for several years now, with independent delivery via a platform that joins up local shopping offerings with demand. While some are apprehensive about seeing these platforms transform shopping into a kind of Uber service for last mile delivery, others are turning to blockchain for inspiration in the search for solutions that would be independent of any specific platform and free of any intermediary status, and that could make each of us into a professional transporter or delivery agent thanks to the security offered by this new technology.
More info about delivery optimization
Why blockchain?
For most of us, blockchain is associated with bitcoin, and justifiably so since this most well-known of all crypto-currencies is the technology that is effectively sub-adjacent to blockchain. To understand the passion this technology has fired over the last 4-5 years in practically every sector, and that will soon revolutionise the logistics universe, we need first to describe the principals on which the system is based.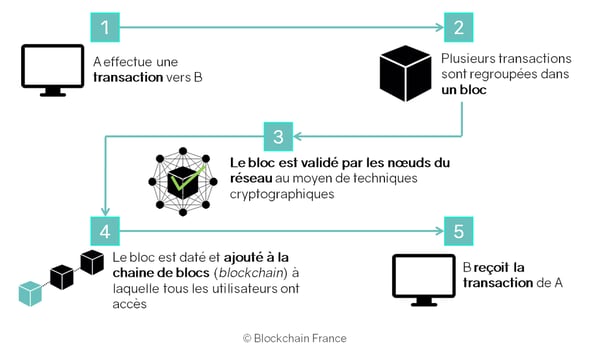 Blockchain is a distributed database system that saves and stores transactions executed between network members in the form of blocks. Transactions that are pending are stored in blocks that, once completed, are validated using cryptographic routines, and a logic of consensus at the level of the nodes on the network, and not via one centralised instance. As the chain comprising the group of validated blocks is replicated over all nodes on the network, at any instant in time the register contains a full history of all transactions and cannot be falsified because of the fact that it is replicated at multiple points.
What makes blockchain technology so interesting for the logistics sector is its three-fold pledge to provide the following:
The option to bypass the need for intermediaries and trusted third parties in person-to-person exchanges;
A guarantee of conformity, integrity and traceability of any transaction or information item without having to refer back to an overriding central authority;
The absence of a dedicated infrastructure, as calculating power needed is supplied by the equipment of participating members, and optimized by algorithms.
A prime example of blockchain used in logistics: the French Post Offices' Easy Shopping offering
This project first came to our attention during the 2019 edition of the SiTL, in the context of a conference on real-life applications of Artificial Intelligence and blockchain. To encourage tourists to shop while visiting Paris, the Post Office dreamt up a whole new service offering as follows:  «The idea was to offer visitors in Paris an option to leave their purchases behind at the point of sale so they could continue to sightsee unencumbered, knowing they would be delivered to a pick-up point of their choice – a hotel, an airport, or even their home address, whether in France or any other country in the world», explained Alexandre Berger, director of supply chain projects in the Business Development division, whose job it is to identify new avenues for development of tools, resources and assets for the Post Office Group.
To bring this offering to market, through to the point of covering the procedure to exonerate these purchases from taxes, a solution had to be found to secure every step of the process for physical delivery of packages and parcels to their final destination. The service does, of course, involve multiple players of varying legal and financial status – from vendor to hotel concierge, passing via postal service personnel, courier or transporter, each of whom in sequence takes charge of this precious consignment of goods purchased by tourists and placed in their care. Each link in the chain is only relieved of their responsibility once they transmit the goods in question to the next link in the chain.
To solve this problem, the Post Office enlisted the services of a startup called Ownest, specialists in blockchain technology solutions to track responsibility over logistics networks. The service depends on an Ownest developed «tracker»: «This is a non-physical tracker, completely digital, incorruptible and transferable, that carries the legal and financial responsibility for products and/or purchases as they pass from hand to hand», explained Clément Bergé-Lefranc, president & cofounder of the startup. The transfer mechanism is embedded in a mobile application, and each time responsibility 'changes hands' a photograph serves as certificate of the transfer from one entity to another.
In essence this amounts to a dematerialisation of the old processes based on pen and paper [contracts for transporting merchandise tying in the sender, the transporter and the person ordering the goods], but with two vital differences:
A guarantee of uniqueness, permanence and traceability that does not exist with paper,
The possibility of including all the agents who – at one moment or another – have the tourists' goods in their possession, something classical solutions did not allow.
Underlining the legal value of proofs blockchain can provide in the event of loss, theft or damage to merchandise in transit, Clément Bergé-Lefranc nevertheless recognises that jurisprudence in this area at the time of writing is non-existent, and that it all adds up to «a bit of a leap in the dark» for companies embarking on a blockchain project …
Another area that seems to us to be pivotal, and notably in relation to what is clearly going to be an international customer base, has unfortunately yet to be addressed: commitment to delivery turnaround times with regard to the end customer's requirements, and compensation policies if these delivery timescales cannot be respected. Since the baseline of the logistics part of all this depends on Post Office Group services and requires their taking responsibility and putting their reputation on the line, this dimension clearly cannot be left to chance!
Are we moving to a freer logistics chain that is somehow self-managed?
At the end of his presentation, Clément Bergé-Lefranc described the following scenario:
In using blockchain to arrive at a responsible logistics chain that operates in real time without anything being subject to prior validation, we may be able to free up the logistics of tomorrow entirely.  If, for example, I want to send a telephone to such and such a pace, I can deposit it at a local depot, and in transferring the responsibility to another agent add 5 or 10 euros to the overall cost for it to be delivered to its final destination. If a driver seeking to fill his truck accepts taking it into his charge, the responsibility is transferred to him/her and he will be remunerated when he, in turn transfers the responsibility to the final recipient. He might also take this parcel into his charge for just part of the whole route, and leave it in a depot where another driver will take the parcel on board, each of them earning a share of the remuneration. Finally, if I want the telephone to be delivered by express delivery, I can boost the transport cost by 20 or 30 euros, thereby increasing the chances of the driver being interested in taking on the job, even to the point of making a detour to do so.
With transfers of responsibility that are secured by blockchain, nothing prevents, a priori, us going one step further and assigning the option to any other agent embarking on a particular journey: they might be prepared to take on one or several parcels at the point of sale or at a purchaser's home, and deliver them in return for a pre-agreed price, automatically credited when the final responsibility is recorded. This formula could be attractive to anyone aiming to create their own business and/or supplement their income, or simply minimise their own travel costs – a good example of this is the car-pooling enterprise BlaBlaCar … But could this type of network that is inherently informal and irregular when it comes to capacity  seriously rival the services of professional transporters and the means they are deploying to optimize their routes, guarantee delivery timescales and work to ensure customer satisfaction? From our point of view, the answer is probably not, at least in the short term and on the wider scale.
Will the assurance that responsibilities can be tracked thanks to technology and, where applicable, legally challenged suffice when it comes to establishing customer confidence?  Without doubt, the answer to this is 'no'.  Finally, and above all, are today's demanding and busy customers ready to accept that their order will change hands between one unknown agent and another, when the status of these intermediaries is unknown?  To this question the cofounder of Ownest replies «yes, if they find it is less expensive, faster, or more practical.  It is the point at which individual interests coincide with a practical advantage, evidently, where blockchain could work. And this is what makes it revolutionary. This is why blockchain has managed to secure billions of dollars of investment over the last few years, and since 2008, has penetrated so many business sectors with little or no political or financial support».
The horizontal and decentralised photographic certification method featuring in blockchain has some very attractive points, but uptake in the transport sector will by all accounts not be immediate. However major players in the sector have everything to gain in grasping the nettle with this technology to strengthen security for their procedures for taking charge of goods and delivery, as well as to boost the professionalism of their drivers and delivery personnel. When used in tandem with tools they have already – notably  to optimize routes and communicate with end customers in real time – blockchain can definitely help raise the bar as to service quality – possibly to a level that an army of lone individuals pursuing their own interests would have very little chance of achieving!