Colis privé
Colis Privé relies on Nomadia's personalized parcel tracking solutions to equip its 8,000 delivery drivers, who make nearly 240,000 deliveries to individuals every day.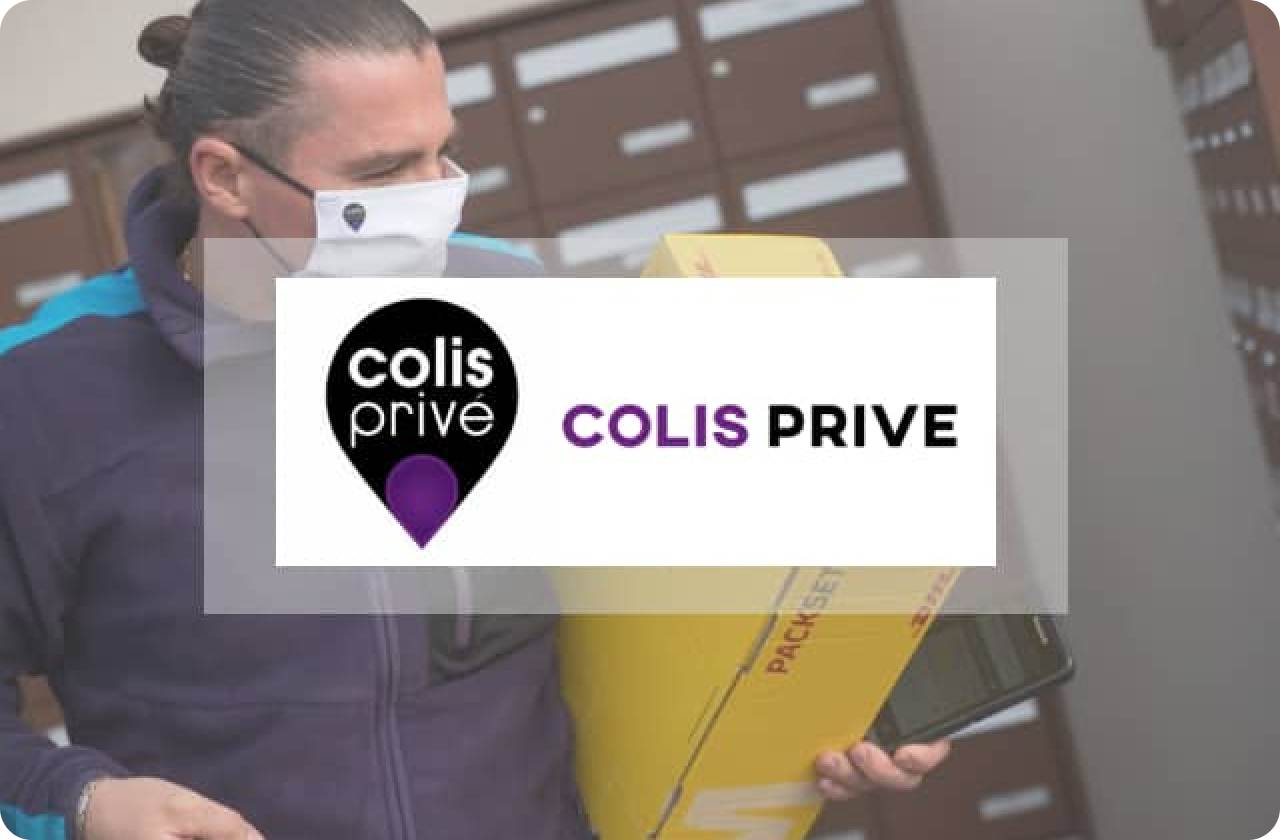 Colis Privé: its challenges and Nomadia's solution
Colis Privé is a private delivery company that employs nearly 550 people and delivers 64 million parcels in France every year. In 2020, Colis Privé Group achieved revenues of €233.8 million, up 46% compared to 2019, and current EBITDA of €22 million, up 94%.
With Nomadia Delivery, Colis Privé equips its 8,000 delivery drivers with a high-performance, advanced, customized parcel tracking solution that includes hardware: a semi-hardened mobile terminal and a real-time parcel tracking application.

Deliveries

Agencies

Deliverers
"We successfully asked Nomadia to evolve its logistics solution to accelerate the digitization of our business, but also to make it even more ergonomic and to provide better service and comfort to the final parcel deliverers. Even a delivery driver with no knowledge of the delivery business should be able to be guided by the PDA in order to optimize their delivery route and working time."
Jean-Philippe Bergougnoux, President of Colis Privé
Nomadia and Colis Privé: a collaboration since 2009
Colis Privé renewed its entire fleet of hardened PDAs in the summer of 2017. The 4,000 new terminals were equipped with the latest version of Nomadia's solution, which allows for:
management of distributor rounds by address with or without route optimization,
GPS guidance
proof of delivery,
interactive user help,
management of early acceptance on D-1.
The delivery driver can, via the application, contact by phone the recipient of the package in case of absence and agree on a delivery in a relay point or to a trusted third party, or reschedule the delivery for example.