Complete Guide to Field Sales Representatives: Roles, Salary, and Education
Field sales representatives play a vital role in the business domain. They are the ones who travel to meet existing and potential clients. Discover their significance, qualities, and the training required to become a field sales representative in this article!
Field Sales Representatives: Definition
A field sales representative is a professional who physically travels to meet clients. They promote their company's products or services. A field sales representative has goals to achieve, but they must adhere to the company's sales strategy in order to contribute to revenue growth. They may also be referred to as a sales representative or field salesperson.
What is the role of field sales representatives?
Field sales representatives are responsible for several key tasks in their role. Here are some of the most important responsibilities:
Prospecting new clients
Field sales representatives dedicate a portion of their time to seek out new potential clients. This involves:
Searching for prospects in databases,
Participating in trade shows,
Or asking for referrals from existing clients.
Prospecting new clients is essential for expanding the customer base and increasing sales.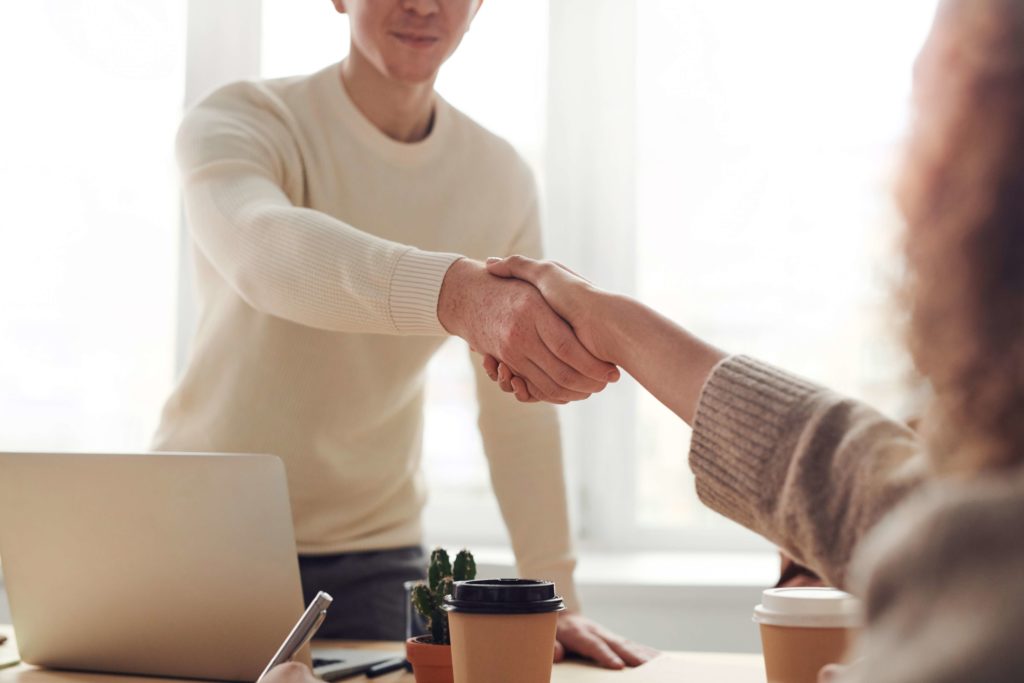 Presentation of Products or Services
Once a field sales representative has identified an interested prospect, they are tasked with presenting the company's products or services in a compelling manner. This can be done through in-person meetings, practical demonstrations, or visual presentations. The goal is to highlight the benefits and unique features of the products or services to generate the prospect's interest.
Negotiating Contracts and Closing Sales
Once a prospect is convinced of the offer, the field sales representative engages in negotiations to finalize the contract details. This might involve discussions about pricing, payment terms, delivery timelines, etc. The ultimate goal is to close the sale and ensure both parties are satisfied with the agreed-upon terms.
Retaining Existing Clients
Field sales representatives aren't solely focused on finding new clients; they are also responsible for maintaining good relationships with existing clients. They can organize regular follow-up visits to assess customer satisfaction, identify new sales opportunities, and provide ongoing support. Customer retention is crucial for establishing a strong customer base.
Ultimately, field sales representatives are brand ambassadors and play a key role in generating sales. They are adept at understanding customer needs and proposing suitable solutions. They build trusted relationships with clients, provide accurate product information, address questions, and overcome objections. Their work contributes to increasing the company's visibility, growing its customer portfolio, and driving its expansion.
Qualities of a Field Sales Representative
To excel as a field sales representative, several qualities are necessary. First and foremost, excellent communication skills are essential, both orally and in writing. A field sales representative should be able to clearly articulate the benefits of their company's products or services and respond to customer inquiries in a concise and convincing manner. Active listening is also crucial for understanding specific customer needs and tailoring one's approach accordingly. Perseverance and resilience are indispensable qualities, as the job can be demanding and requires overcoming obstacles and rejections. Strong organizational and time management skills are also important for optimizing travel and appointments. Lastly, a positive attitude, strong motivation, and a passion for the sales field are valuable assets for success as a field sales representative.
Nomadia offers solutions to help field sales representatives with their organization!
Which Companies Are Hiring?
Field sales representatives are in high demand by recruiters, and this applies to all types of companies! This includes small and medium-sized enterprises (SMEs), micro-enterprises, artisans, as well as large retailers and even banks. A field sales representative can find work in any sector. It's up to you to find the one that resonates with you the most!
How to Become a Field Sales Representative?
To become a field sales representative, there are different paths you can take:
BTS in Commercialization Techniques
BTS in Operational Commercial Management
BTS in Negotiation and Digitalization of Customer Relations
Professional licenses, such as the Commerce and Management license
What Salary Can Field Sales Representatives Expect?
The salaries of field sales representatives can vary based on several factors:
Experience,
Skills,
Individual performance,
And the industry they work in.
Generally, field sales representatives often receive a competitive base salary. This base salary is then supplemented by commissions and bonuses tied to their sales performance. This compensation structure allows them to have a high earning potential based on their sales success. Some employers may also offer benefits such as company vehicles, travel allowances, and insurance plans. To get a more precise idea of the salaries in practice, it's advisable to check job listings in the sector, consult with professionals already established in the field, and negotiate directly with potential employers.