5 important points to bear in mind when choosing a routing solution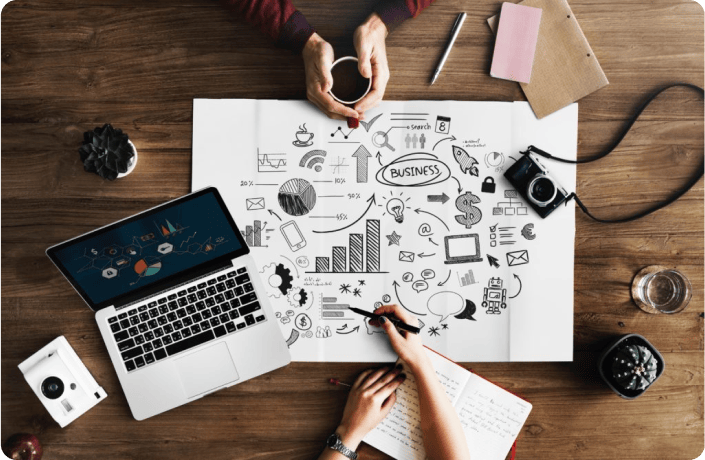 Route optimization software and appointment scheduling applications do not all offer the same functionalities, nor the same scope for handling complex routing needs. Here are 5 points to consider carefully to be sure the solution you choose will meet all your needs and the specifics of your business activity, and, of course, offer the scope to fulfil your productivity gain targets.
1 – Types of route handled
Is your need to design set routes that are regularly repeated, or to allow calculate new routes on a daily basis? This is just one of the fundamental questions to ask when choosing a solution. In the first instance – typically, routing for a mobile sales force – the low level of variation to routes taken and the list of regular customers enables calculation of individually tailored routes several weeks in advance. Your new scheduling tool must not only automate what until now has been done in artisanal fashion. You need to be able to configure easily – and edit as often as you like – visit frequency, and provide each mobile resource with realistic route plans with a sensible number of visits to fulfil in a logical sequence.
In the second case scenario, typical of scheduling interventions to perform technical installation or undertake repairs onsite, the list of customers to visit will vary, sometimes considerably, and anticipating will be less of an option. Your application must give you the option to produce scheduling programmes that include all the appointments planned to date but also allow new opportunities to be worked into existing schedules as and when they crop up, without seriously upsetting the carefully organised route that has the ideal number of visits sequenced in the optimum order of execution.
2 – How customers make appointments
Routes designed for delivering equipment, notably to individuals, or technical interventions (repairs and maintenance) are generally calculated in response to customer demand via the Internet or the call centre. If this is your business activity, the interface for your scheduling solution must be easy and intuitive to use. It needs to allow customers and call centre personnel to identify in an instant the right kind of timeslots available, and reserve the chosen time window with a simple click, recording the customer details and requirements accurately and rapidly as they go along. This is vital to ensure an appointment is not made that cannot be delivered. Combining these functions in one application reduces the introduction of errors that can happen when transferring information from one system to another, or from one person to another: errors that ultimately lead to dissatisfied customers when things go wrong as a result! So, another step up from the point of view of keeping the customer happy!
 3 – How to take constraints linked to customers into account
Constraints linked directly to customers have a decisive impact on the way routes are organised. If your routes are sales rounds, it goes without saying that visiting times will be limited to set customer opening hours. These must therefore be incorporated from the start in your schedules so that visits are always programmed to take place for the customer's convenience, and also at times that are realistic for mobile resources to be able to respect, to ensure the foundation for good business relations is built in to the system from the word go.
If your business is to deliver equipment or other goods, accessibility and physical characteristics of sites to visit will be the critical factors affecting the way routes are planned. For example, if the delivery/installation site is an apartment on one of the upper floors of a residential building without a lift, the intervention could require more than one staff member. Taking this type of constraint into account at the outset puts a stop to frustrations on the part of both staff and the customer, and using an optimization solution will mean routes requiring two resources can be grouped together, for maximum efficiency.
4 – Skills management and staff constraints
Details linked to human resources must also be taken into consideration. Agreements about overtime hours worked or the option to build a certain number of 'nights away' into the schedule can be integrated in the software and included in calculations. The number of hours in the working day and drive-time regulations as stipulated for your line of business according to government legislation or union guidelines must also feature in the calculation. The most effective way for all these constraints to be respected is to integrate them in your route planning tool, which itself is easy to configure and provides the widest possible range of configurable parameters.
The missions to be delivered to customers may require special skills. For example, a particular kind of boiler requires a particular kind of resource, trained in the right domain and with credentials matching equipment specifications. For routine maintenance and testing missions, inspectors must have the right accreditation in order to undertake certain testing procedures and deliver certificates for equipment on the customer's premises. Similarly, the route distance or duration can significantly condition the way routes are organised. For installation projects, the number of equipment items to process and the make, model and age of the equipment are all crucial factors. Repairing equipment will require you to assess how long the mission will take as a function of the type of work needed, and this will depend on the skill of your telephone operator or the technician involved.
Finally, the tasks to perform can all be considered of equal importance, or some may be more critical than others and should be made the priority in any calculation. When planning annual servicing of boilers, for example, and boiler repairs generally, emergency call-outs will have to take priority at certain times of the year, and notably during the winter months. With the option to include a seasonal parameter of this type in your scheduling tool, you can optimize the handling of emergencies and the deployment rates of your teams.
5 – Interaction with teams on the ground
Any route management solution must provide exportable route sheets that can be disseminated easily to mobile devices and navigation systems. If the missions to be delivered change during the course of the day, depending on what actually happens on the ground, it is also useful to be able to communicate easily with your teams and take any changes they report into account in real time: delays, or late arrivals, missions that take longer than intended, these kinds of changes to plan can then be disseminated to mobile terminals across the group and new schedules issued accordingly. Everyone can then have access to the same information, reducing the risk of miscommunication, misunderstandings and mistakes that go hand in hand with this.
>> Our advice: face up to whether these problems in these 5 areas are affecting your business. Doing this will help identify which functionalities you absolutely must have, and must be sure will be offered as standard by the scheduling solution you choose. Are you starting to see distinct possibilities for improving on your current scheduling arrangements? You can now move on to the next step by downloading our product specification.