Nomadia opens a
subsidiary in Milan

, boosting its offering of smart mobility solutions to Italian companies.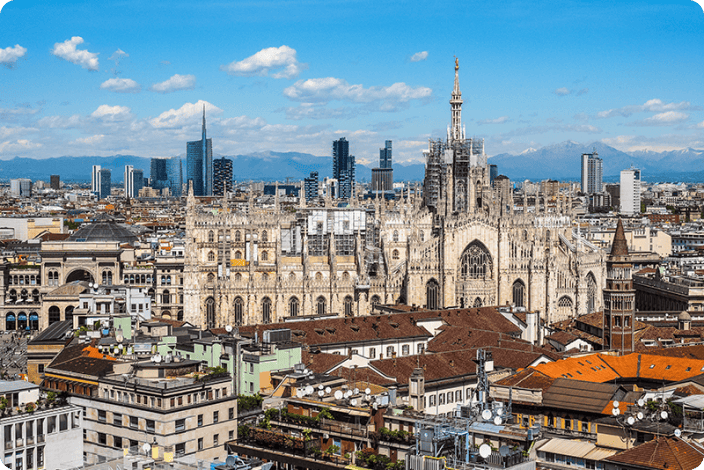 The French publisher continues its international expansion with the of opening a subsidiary in Milan, headed up by Cyril Magnani. The company's SaaS are aimed at field professionals: salespeople, technicians, and drivers-delivery personnel.
Paris, 27 April 2022:  Nomadia announces the opening of its Nomadia Italia subsidiary in Milan. Setting up in Italy enables the company to accelerate its sales development and be closer to its Italian customers.
The management of Nomadia Italia has been entrusted to Cyril Magnani, born in 1970. He will report directly to group CEO Fabien Breget. After a 25-year career at ADP in increasingly senior roles, especially as Director of the BU and of Customer Service Beyond Payroll, Cyril Magnani was then in charge of Business Development at SkyLab Italia (TeamSystem group) from 2017 to 2022.
Operating in a market growing at 15% per annum which should exceed 30 billion euros in 2026, Nomadia is addressing the increasing need companies have to manage their field teams' activities in real time. These professionals, who spend an average of 30% of their working time travelling, have everything to gain from optimizing the management of their calls to become more operationally efficient and to improve customer satisfaction. Since the beginning of the pandemic, this need has become ever more pressing, both to better manage hybrid working practices and to access data the company needs everywhere and at any time.
Nomadia's SaaS solutions have been designed to simplify and optimize the work of salespeople, maintenance technicians and drivers-delivery personnel. These tools encompass the full range of field professionals' day-to-day needs: mobile business applications, route optimization, Field Service Management, CRM SFA, geo-marketing… Nomadia also provides its SME and key account customers with bespoke support, from data consulting to the deployment of mobile terminals.
Thanks to its innovative solutions with artificial intelligence built in, the company was commended by Gartner in 2020 for the fourth consecutive time in its "Magic Quadrant Field Service Management" as for the fifth consecutive time in its "Market Guide for Vehicle Routing and Scheduling and Last-Mile Technologies".
Operational improvements and a boon for CSR
Thanks to its advanced optimization algorithms, Nomadia solutions help companies address their main operational and profitability performance challenges with a promised productivity increase of the order of between 20% and 30%.
Nomadia solutions also are an enabler of companies' increasing focus on their environmental footprint (with a decrease in CO2 emissions of up to 30% for users of route optimization solutions) and on their employees' welfare (schedule optimization tools enabling employee constraints to be taken into account when allocating assignments).
Fabien Breget, Nomadia group CEO, says: "I'm very happy and proud to open Nomadia's Italian subsidy to provide innovative new solutions to help Italian companies manage their field activities. Faced with the constant increase in the price of fuel, our route optimization solutions are of great value to companies, enabling them to cut their costs by up to 20% and increase their teams' productivity by up to 15%."
A trusted brand in many business sectors
Many Italian companies already put their trust in Nomadia. They include WBA Group, an investment holding company based in Lecco; CMC Company, a distributor of products for professionals operating in Piedmont and the Aosta Valley; and Taccolini, a producer and distributor of beverages based in the province of Bergamo.
The Nomadia group has 1500 customers worldwide in various sectors including logistics (Colis Privé, Cdiscount), energy and public services (Engie, GRDF, Dalkia, Suez, Veolia), health (Johnson&Johnson, Pfizer), industry (Otis, Renault), and all the other areas involving mobile professionals, from the SME to the large company.
International growth ambitions
This is the publisher's fifth subsidiary after Switzerland, the United States, India, and China. In other regions including Great Britain, Mexico, Brazil and Japan, the company operates via strategic partners.
"The opening of Nomadia Italia brings us even closer to our customers in Italy and enables us to support them both in the solution deployment phase and in day-to-day monitoring. I am delighted to be joining a leader in the fast-growing European smart mobility sector", says Cyril Magnani, Nomadia Italia's managing director.
Nomadia Italia will be taking part in the Transpotec Logitec 2022 exhibition in Milan, from 12 to 15 May (Pad. 24P –Stand E11)