Geomarketing Software
The most comprehensive and user-friendly Geomarketing solution
Nomadia's Sales & Marketing tools add the "Geo" to Business Intelligence. It helps to consolidate and analyze all the data from across a company's data silos to gain deeper insights into how different business processes affect each other and to develop efficient sales and marketing strategies.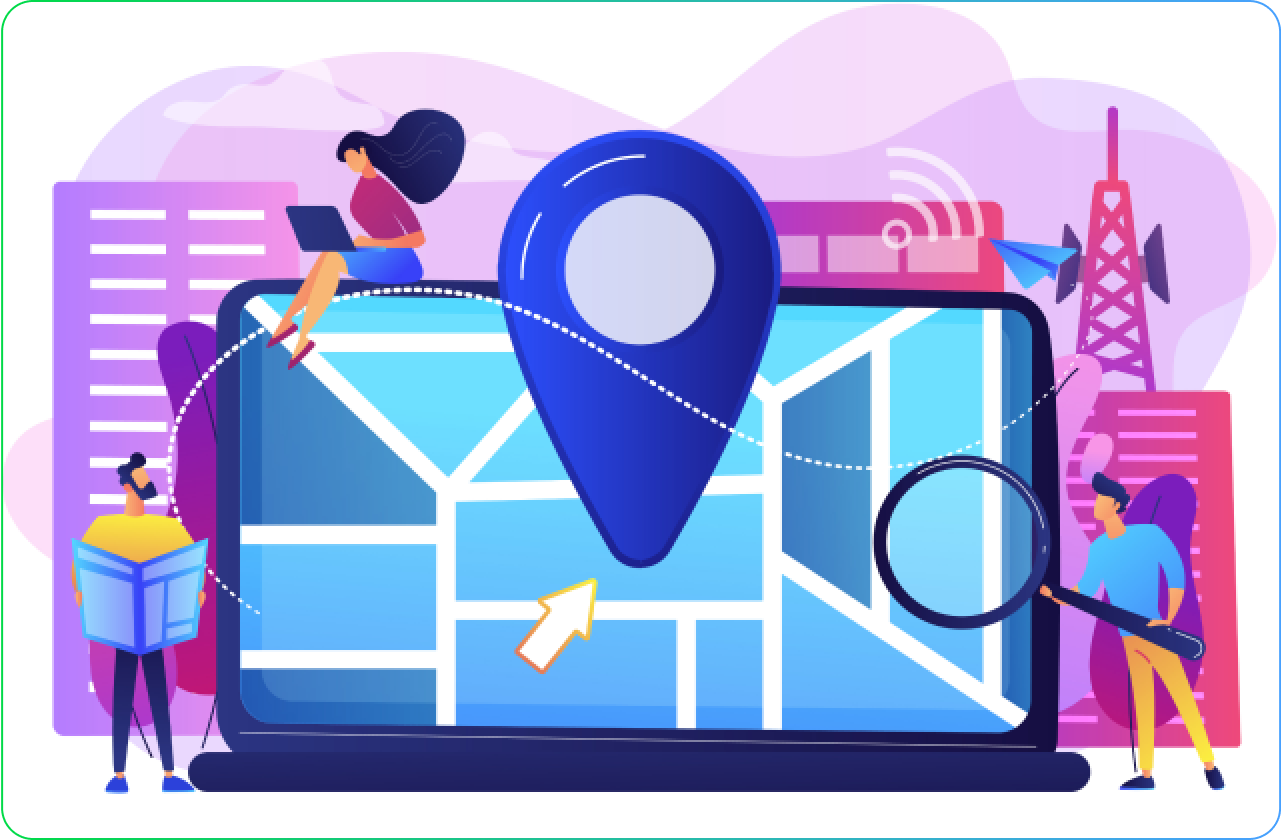 Based on user feedback from Gartner Peer Insights, Capterra and GetApp. Sourceforge Top Performer Winter 2023.
Benefits of using our
Geomarketing Software

Optimised distribution networks
New site, geo-merchandising, optimal coverage

An excellent customer relationship
Targeted communication, relevant and profitable marketing actions
Balanced sales territories
Effective organization, team responsiveness, cost optimization

An efficient and profitable strategy
Management, geographical dashboards, ongoing and controlled dissemination
Key Features
Nomadia's Geomarketing tool has a lot to offer!
Our sales and marketing applications allow you to map your existing sales territories and analyze the efficiency of your territory planning. It helps you to optimize and automate your sales territory creation process thereby driving a significant reduction in manual efforts
Use our arsenal of tools like drive time coverage, drive distance coverage, customer targeting to identify and mark your sales catchment area. These analytical tools also help you define your catchment zones and identify venues for concentrated and localized marketing activities.
Map and visualize your distribution network. Use tools like proximity analysis, distance calculators and weighted geographic positioning to optimize your network, bringing about significant visible reductions in your OPEX.
Geoconcept's sales and marketing platform allows you to evaluate your geographic presence in a region with respect to that of your competition and underlying demography to identify gap areas with a high potential customer base for business expansion strategy.
Geoconcepts advanced visualization tools allow the user to analyze sales across a geographical region using map visualizations. Carry out various types of sales analysis and compute your sales KPI's to identify trends or patterns in sales based on geographical locations, understand how each of your products is performing across different geographies. Identify and analyze high-performance regions to replicate conditions ensuring an increase in overall revenues
Tired of creating reports manually by pulling information from different data silos? Nomadia's reporting module automates the process for you, allowing you to generate all your reports at a click of a button. The module allows you to automatically pull in information, and display statistical information like maps, tables, graphs and images across geographical regions,
CavinKare
Request a
personalized demonstration

or a quote

Want to learn about our prices, receive a personalized demonstration of Territory Manager, or request a specific quote? Enter your contact information below, and our experts will get back to you as soon as possible.
Any further
questions

?

You'll find the answers to our customers' most frequently asked questions here.
Nomadia is the leading French publisher of SaaS Smart Mobility solutions, guiding more than 175,000 professionals in the field every day. Our solutions are easy to use and quick to roll out, and they guarantee a significant, immediate return on investment.
Combining the expertise of a software integrator / editor with that of a consulting firm, Nomadia's teams provide you with customized support, from data consulting to the roll-out of mobile terminals. Moreover, our technical support is available 24 hours a day, seven days a week.
Nomadia solutions guide the digital transformation of all types of mobile professionals: traveling sales representatives, delivery drivers, technicians, auditors, healthcare personnel, diagnosticians, service providers, patrolmen, experts, and more.
From small- and medium-sized companies to large corporations, our solutions can be adapted to companies of any size and in any sector.
Each Nomadia solution consists of a ready-to-use SaaS which includes a back office and a mobile business application specially designed for field operations.
Our APIs and their many connectors allow you to integrate our technologies into third-party applications, whether those are custom solutions or market standards.
Our consultant teams can also help you set up a customized solution that is perfectly adapted to your business processes.
As a company committed to the planet, Nomadia naturally asserts a strong CSR (Corporate Social Responsibility) approach. We integrate social, ecological and economic issues into everything we do.
By optimizing the mobility of mobile professionals, our solutions help improve our customers' productivity, the well-being of their employees, and the impact of their businesses on the environment.
The Nomadia teams are available to answer all your questions: