Nomadia secures investment from Hg

to help build a European leader in

smart mobility and field service management software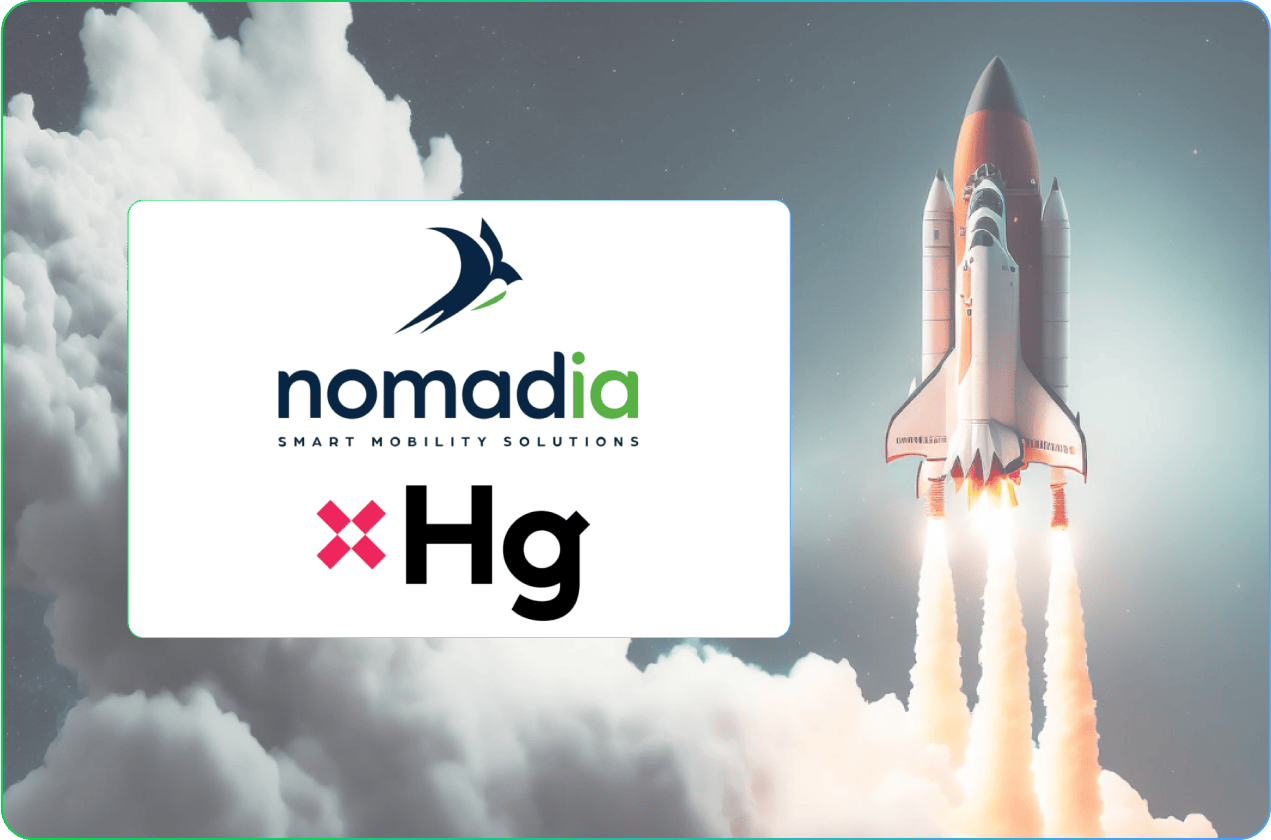 On 20th June 2023, Nomadia, a prominent SaaS provider specializing in smart mobility solutions, revealed securing a majority investment from Hg, a leading investor in European and transatlantic software and services businesses. As part of this transaction, the Nomadia management team and former majority owners will continue as investors in the company.
Headquartered in France, Nomadia offers mobile applications and SaaS solutions that enable companies to efficiently plan and optimize their mobile workers' travel and activities in real time. Catering to the daily needs of mobile professionals, such as technicians, sales representatives, and delivery drivers, Nomadia delivers tangible ROI to its clients, including material productivity gains and up to 30% reduction in CO2 emissions. The company serves over 2,200 clients and more than 188,000 users across 28 countries.
Fabien Breget, CEO of Nomadia, expressed his excitement about the investment from Hg, highlighting its significance as a testament to Nomadia's leading position and the team's exceptional work. He praised Hg's expertise, execution agility, and partnership mindset, noting that this partnership will accelerate Nomadia's development, product innovation, and international expansion.
Nomadia's focus aligns with Hg's experience in ERP & Payroll software, where it currently has over €7 billion capital at work. With additional capital raised over the past 12 months and a new office in Paris, France, Hg aims to further accelerate its activity in the region.
Alexandre Flavier, Partner at Hg, shared his enthusiasm for partnering with Nomadia and praised the quality of their products, strong client feedback, and the impact of their mission in enabling mobile workforces to enhance productivity while promoting safety and reducing CO2 emissions. Hg looks forward to supporting Nomadia in building a European champion, fostering growth at scale, and expanding beyond borders.
Hg's investment and expertise will be channeled to support Nomadia's investment in R&D and product innovation, including AI, IoT, and machine learning. Leveraging best practices from the Hg portfolio, especially in go-to-market strategies, operational excellence, and tech platform roadmap, Nomadia will capitalize on access to Hg's extensive network of talent.
Moreover, Hg will provide crucial support for Nomadia's international growth, both organically and through acquisitions, to strengthen the company's leadership position across the world.