Nomadia launches

to provide smart mobility solutions for professionals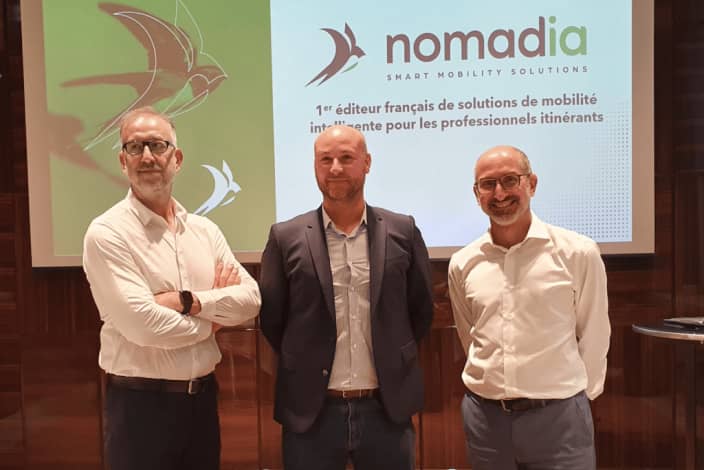 Nomadia launches today to offer a complete range of SaaS smart mobility solutions to meet the needs of mobile professionals, including sales representatives, technicians and delivery drivers.
The e-commerce boom has exacerbated the need for mobile professionals, who spend an average of 30% of their working time on the move, to increase efficiency and improve customer satisfaction.
Offering advanced optimization algorithms, mobile business applications, sales cycle automation capabilities, data and consulting services, Nomadia will help companies address their key performance, profitability and carbon footprint reduction challenges – with the promise of operational efficiencies of up to 20% and CO2 emission reductions of up to 30%.
« Nomadia's customers will benefit from a single, enriched platform and a combined R&D pipeline for constant innovation. Our complete range of solutions is a solid alternative to those that until now have only been offered by market giants. »
Fabien Bréget, CEO and founder of Nomadia