What are Geo-SaaS Solutions? How can your business benefit from it?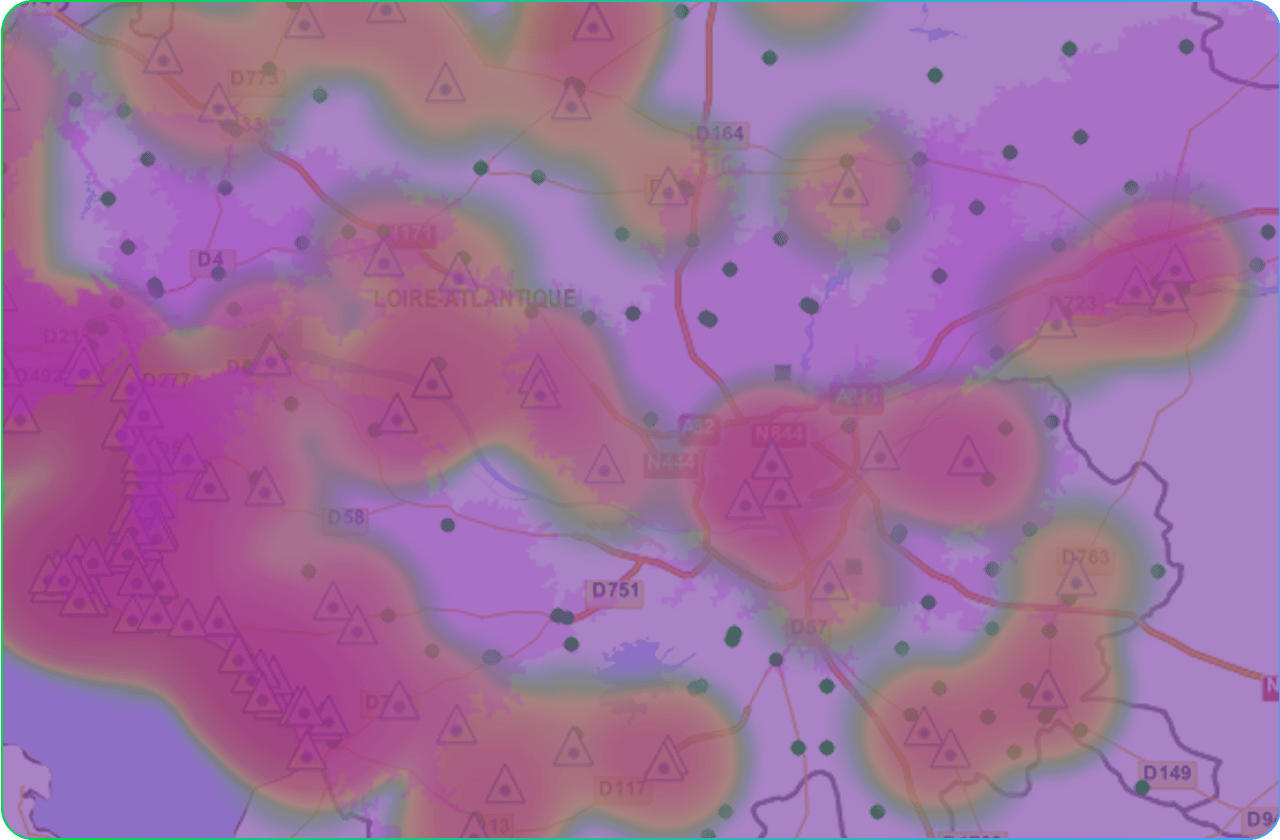 This post includes explanations of a few Geo-SaaS Solutions offered by Nomadia India for better understanding.
Last Mile Delivery Routing
Field Service Management
Territory Management
What are Geo-SaaS solutions? 
Saas Solutions are fundamentally software applications that are hosted and can be accessed via the internet. Geo-SaaS solutions are software that adds a Geography vector to the applications. These vectors range from GPS, route optimization, scheduling, traffic & weather insights, etc.  
They work in tandem to bring out various insights and information for better functioning and achieve operational efficiency. They often come in a subscription model where the user pays on a monthly, quarterly, bi-annually, or yearly basis. They are often plug-and-play software that can be directly integrated into the existing system. 
Why do you need these solutions? 
Every business wants to get the most out of its existing resources. Companies spend a lot of time in analysis to optimize the existing resources, this helps them to visualize the various processes in the organization. These analyses give a very good picture in terms of reporting numbers. When it comes to geographical insights, they lack the necessary data/tools to gather insights. 
This is where GIS and Geo-SaaS solutions come into play. They add the geographical vector that was missing previously to drive your analyses. These solutions range from pure data-based solutions to online tools that use complex Machine Learning algorithms. These solutions aid decision-making, optimizing operations, and thereby achieving maximum efficiency. 
Now let us look at a few solutions that will help your business: 
Last mile delivery routing 
Last mile delivery plays a major part in various industries such as retail, FMCG, and Petroleum to name a few. As the name suggests it is the last part of the delivery process of the product. The end destination could be the customer, a retailer, or any other entity. 
This process requires both scheduling and routing of their fleet/sales force and has to cater to multiple touch points regularly. This is where Last Mile Delivery Management software comes into play. You just have to upload the data as per the template and the software schedules the fleet/salesforce. Additionally, it also optimizes the route for the shortest route/duration.  
This helps you reduce the population of your fleet/salesforce and saves both time and fuel. Nomadia offers an Online SaaS solution called TourSolver which is an Industry leading route optimization and scheduling software. 
Field Service Management 
Many businesses, especially the ones in the service industry have their people on the field meeting customers, clients, and business partners. The customer requests a service, and a service person has to tend to the service as soon as possible. The customer would also love to get updates on whether the appointment has been booked, where the service person is currently, and review the service offered. 
This is where a field service management system/software comes into play. It enables you automatically assign service personnel to a customer request based on multiple parameters. These parameters include the availability of the service personnel, their proximity to the requested location, their working time left, and much more.  Worksheets and Scheduling software are limited in terms of their functionality. This is where Opti-Time comes into play, it is one of the most preferred FSM solutions in Europe.     
Territory Management 
Managing Sales Territories is essential to learn about the ROI on investments, analyzing buyer trends, and making decisions. To visualize these numbers, the use of graphs, charts, etc. Is often employed. They give an easy-to-understand brief graphic of the data.  
These graphics are often static and just reflect the data. Optimization or Forecasts cannot be done by altering the parameters, this prevents the decision-maker from analyzing multiple scenarios. 
This is where a Territory Management tool comes into play. A tool like Nomadia's Territory Manager helps the user to visualize the territories and optimize them for compactness or efficiency. It also provides many lucrative features such as heatmaps and density maps based on multiple parameters. 
 It also enables the user to change the points on the visualization by simply dragging and dropping them to see how it affects other territories. 
What to do next?? 
These Geo-Solutions come with a free trial, during this period you can test out the software for yourself and understand its offering. The trial version usually retains all the functionality of the complete version. Therefore, decision-making becomes much easier.  
Also, pay note to how the technical support team assists you with the trial as these kinds of software do demand some technical knowledge before you can get the best out of them.  
Hope this blog post gave you a good idea about Geo-SaaS solutions, for any clarifications or inquiries contact us / write to us at mailto:india@nomadia-group.com