Distribution and Consumer Goods
Retail & fast moving consumer goods – What CSR priorities for sales forces?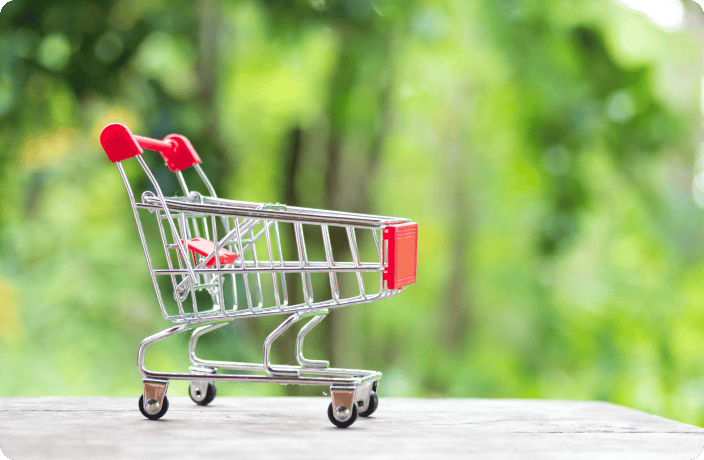 How do fast moving consumer goods (FMCG) manufacturers factor CSR issues into their salesforce activities? Surprise! Their priorities are not what you would think….Feedback from P&G France, Lesieur and French Fabulous Brasseurs.
Nowadays, when you think of CSR, first and foremost you think about "climate" and in recent months "decarbonization". It has to be said that the increase in fossil fuel prices has provided a marked incentive for companies across the board to accelerate progress in this direction, especially in the transport arena and all businesses involving mobile teams. Although cutting greenhouse gas emissions seems to be an important issue, FMCG sales directors have an even greater preoccupation: the health and protection of their co-workers, the supreme responsibility of any employer.
Priority no. 1: safety
At Procter & Gamble France, the need to work on sales force safety emerged 3 years ago. With 300 co-workers, the sales teams represented 50% of the workforce but far more than 50% of incidents and accidents recorded by the company.
 "Faced with this finding we attacked the problem with a 3-pronged action plan: equipment, training/education, and cultural change"
 explains Charles Toulouse, Salesforce director, P&G France
Concerning the "equipment" component, the emphasis has been placed on personal protection equipment (PPE), especially safety boots and gloves, which until then co-workers had been little inclined to wear because they were uncomfortable and/or poorly fitting. We would remind those who wonder why salespeople need equipment such as this that 50% of area managers and 68% of self-promotion staff perform store tasks* with all that implies in terms of product handling, both in the stockrooms and on the shelves. The company has invested in more comfortable PPE, which enjoys a far higher level of acceptance and thus use. The entire workforce is also equipped with ergonomic jackets enabling proper movement and posture.
However, as Charles Toulouse points out, "the sales force's biggest risk is on the road." That is why, as part of the "training" component of the action plan, each salesforce new joiner now undergoes a two-day driving course, with a refresher session after three years to embed the principles of safe and responsible driving. As for the "culture" component, each unit now has a safety representative who brings the plan to life and develops the feedback culture.
Thanks to these coordinated actions, the number of incidents and accidents involving the sales teams has fallen by 30% since 2021, the ambition of course being to achieve zero incidents.
Priority no. 2: reduce time spent on the road
The ambition to reduce the time that salespeople spend on the road addresses both safety requirements and the sales teams' productivity, journey time between appointments being de facto "unproductive" time from a sales perspective. The solution depends on upstream territorial segmentation work with the aim of balancing sectors with respect to size (and therefore distance to be travelled) and sales potential.
But field realities, in particular sales outlet density, makes the equation a difficult one to resolve. Accordingly, at Fabulous French Brasseurs, certain salespeople only cover one department, or even half a department, whereas their colleagues in less dense areas cover as many as five. Marc-Olivier Bernard, the company's CEO, calls for the empowerment of his sales personnel: "We have to work on the teams' tendency to want to please everyone by calling or delivering at any time and anywhere, generating a lot of mileage for results that are not always up to scratch. If I had a magic wand, it would be to better organize the café-hotel-restaurant sector (CHR), which by its very nature is scattered".
Irrespective of sales force size, optimizing the planning of calls and routes becomes an indispensable lever in achieving sales targets without increasing mileage. P&G France is working on this: "In January 2023 we are going to be launching a pilot to optimize planning with the emphasis on two criteria: cutting mileage and prioritizing sales outlets to be visited depending on their turnover potential." To that end, sales personnel will have an application that uses these two criteria to suggest sales outlets to be visited as a matter of priority and intelligently complete each of their routes. The objective is to reduce time spent on the road by between 25% and 30%, namely a saving of one hour or more per day for most salespeople.
Videoconference appointments, a credible alternative?
Replacing visits by videoconference appointments would considerably lighten the daily workload for salespeople. However, this solution, tested "to the hilt" during lockdowns, was not really convincing… "Unfortunately, says Romain Cloff, national sales director at Lesieur, there are still too many missing or incorrect labels on the shelf, too many stockouts notwithstanding products being on hand to dispense with our sales forces being physically present in the store!". This is also very much what the brands and store staff expect.
Notwithstanding a visit remaining the norm, the use of video conferencing is however gaining traction in specific instances:
at Lesieur, on the click and collect network where, by definition, area managers have no tasks to perform;
at P&G, which is starting to experiment with promotional sales where the objective of appointments is to recommend volumes and turnover and where there is no need to see a range in situ;
At Fabulous French Brasseurs, where the entire negotiation component is now conducted without physical appointments.
What about the environmental dimension?
Committing to improving sales teams' working conditions by reducing the risk of accidents and by balancing the workload is a priority for any company in the sector that wants to retain its workforce and attract new talent. The environmental plank of CSR, to which younger generations are paying ever more attention, has not however been forgotten. Sales forces contribute to their company's overall effort by means of various projects aiming to restrict the consumption of resources and materials. Among other initiatives, at the beginning of 2022, Lesieur decided to replace the salesforce's hardcopy sales catalogue with a digital book integrated with Nomadia's CRM solution Solvnet. This represents a significant saving on paper when you know that each salesperson was printing a book containing 100 or so pages every two or three days. Romain Cloff acknowledges "We have not quantified the impact of this change and we are still a long way from "zero paper". But the tool works well and is well accepted by the team, even by the oldest members".
For range reasons, the electrification of the fleet used by the salesforce is not really a hot topic. P&G is prioritising hybrid vehicles and is progressively developing its fleet along these lines, while looking to optimize routes to reduce fuel consumption. Nor is there any electrification project at Fabulous French Brasseurs. On the other hand, the company is committed to reducing its carbon footprint on the downstream part of its activity by pooling deliveries. When delivering to the mass retail sector, it is now working with the Economic Interest Group Chargeurs Pointe de Bretagne. Within this arrangement it is the retailers who do the rounds of the manufacturers to fill their trucks, which avoids the manufacturers having to operate trucks that are not fully laden.
This latter example shows that when it comes to CSR there are as many possible responses and initiatives as there are companies. Irrespective of which aspect of CSR you wish to prioritize for your sales force, your initiatives need to fit within an overall approach towards progress involving your co-workers. Although it is not always easy to "get them onside", providing them with the appropriate tools so that they can organize themselves better and work in complete safety is the first step and invariably translates into superior productivity – both individually and collectively! And the reason for choosing Nomadia is precisely to provide you with these tools and to support your teams in helping you achieve your own CSR goals.
* Nomadia Data Consulting study, conducted between 13 September and 8 October 2021 involving 71 National sales directors from the consumer goods-self-service fresh food industry