No summer vacations for
last-mile logistics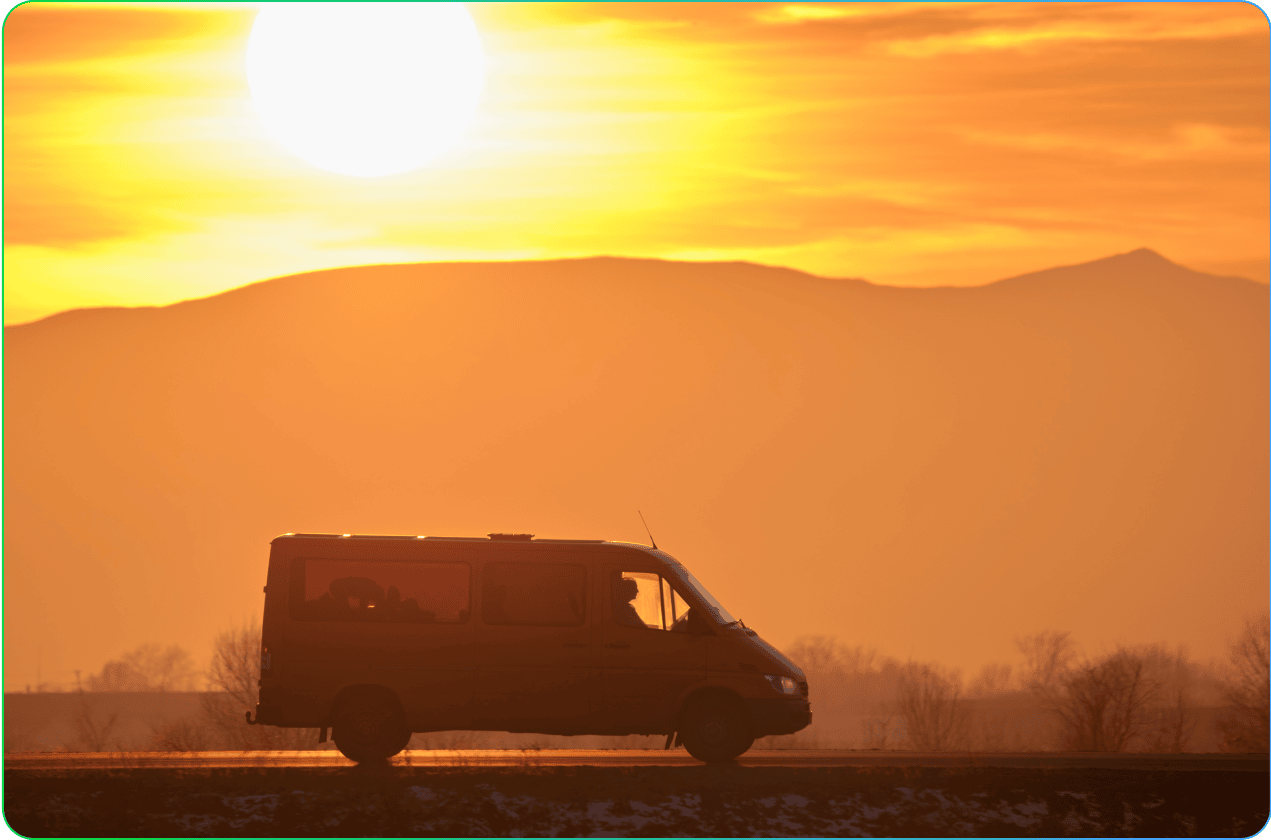 During their summer vacations, customers expect the same level of service as during the rest of the year: wherever they are, they want to find the products they're used to in-store, and be able to order online and have them delivered within the same timeframe as usual. Meeting these expectations is a challenge for last-mile logistics players. Far from taking a vacation, they have to find solutions to deliver to tourist areas, where high season increasingly rhymes with traffic restrictions.
When delivering in tourist areas becomes a headache
This is nothing new: in summer, a significant proportion of goods flows are directed towards the most touristic areas, to satisfy the seasonal needs of shopkeepers and holidaymakers. But the areas that attract the most tourists ‑‑ and which, as a result, see their populations multiply by five, ten or twenty in summer – are also those where city councilors take drastic traffic decisions:
pedestrianization of city centers, historic areas and seafronts;
street parking bans to make way for café and restaurant terraces;
reallocation of surface parking lots to seasonal events (markets, fairs, exhibitions, concerts and other open-air shows);
delivery slots reduced to a few hours a day (generally in the early morning) and, as in the low emission zones, reserved for the least polluting vehicles.
These provisions considerably complicate the organization and execution of delivery rounds which are crucial to the timely supply of convenience stores (including cafés and restaurants) during their peak sales periods. For carriers, the increase in demand that characterizes this period means not only higher volumes to be delivered, but also more frequent deliveries, particularly for fresh produce and so-called "seasonal" items. They have to reconcile these two imperatives with time constraints and the types of vehicles authorized to circulate in the localities served on the same round, taking into account another major constraint: the number of delivery drivers available.
How to optimize your summer rounds?
Of course, you can rely on your knowledge of the local context and the experience of your delivery drivers to organize your delivery rounds in tourist areas. But given the number of constraints to be taken into account, and the variability of these constraints between the localities to be served, you'll have a hard time reconciling everything. The benefits of a route optimization solution like Nomadia TourSolver is to automatically generate optimized delivery plans based on your internal resources (vehicles, number of drivers), the number of points to be served, the distances between these points and the delivery times.
With our solution, you can create temporary non-transit zones in just a few clicks, with restriction dates and times that the software will take into account when planning and scheduling routes.
Another advantage of TourSolver is that it helps you anticipate your staffing needs during the peak tourist season. By running simulations based on your forecast workload and the vacation dates of your delivery drivers, you can quickly identify the periods when you will need to call on temporary staff or subcontractors to be able to deliver to all your customers at the required frequency throughout the season. Given the current shortage of delivery drivers, it goes without saying that the earlier you carry out such simulations, the greater your chances of finding experienced seasonal delivery drivers and/or subcontractors who meet your service quality criteria.
Once the season has begun, our software tools enable you to provide your seasonal employees and occasional partners with:
route plans that are really feasible, because they take into account all known local constraints, as well as legal provisions in terms of labor laws;
permanent assistance in the field, via a mobile business application containing all the functions and information essential for successful round execution, even for drivers unfamiliar with the region in which they operate: GPS guidance, customer contact details, paperless delivery slips, etc.
E-commerce deliveries, summer's other logistics challenge
Far from slowing down during the summer, e-commerce deliveries explode wherever tourists flock. Consumers used to ordering online and having their goods delivered to their door all year round don't change their behavior during their vacation. Whether they're staying at a campsite, a hotel, an Airbnb or any other seasonal rental, they don't hesitate to place orders on their favorite websites and expect delivery within the timeframe that has become the norm: 48 hours. For the professionals who make these deliveries, it's a challenge in more ways than one:
in densely populated tourist areas, they are naturally subject to the same access and traffic restrictions as other logistics operators, even though they have to deliver more parcels to a greater number of addresses within more restricted time slots;
they also have to include very remote points in their routes, typically to serve properties that are only occupied during the summer;
holiday addresses provided by tourists are often approximate, and in the case of seasonal rentals, the occupant's name never appears on the doorbell… which can only increase the failure rate at first delivery attempt;
delivery failures and delays are all the more problematic for short stays: it's only when the delivery driver arrives that he discovers that the customer has left the premises…
As a service provider handling deliveries for one or more e-commerce sites, these difficulties directly affect the profitability of your business. However, part of the solution lies in your hands: with the help of a route planning and optimization solution, you can reduce the distances covered by your delivery drivers while maximizing the number of delivery points. The guidance and geolocation functions will also prevent your delivery drivers from getting lost on country or mountain roads in search of an isolated property.
But the most effective response comes from your customers: e-commerce sites. It's up to them to recommend delivery to a relay point or secure locker in an easily accessible location. This delivery method drastically reduces the number of addresses to be served by your delivery drivers. Delivering 40 or 50 parcels to a single address will always be faster and more profitable than delivering each parcel to a different address, especially if delivery vehicles are only allowed to circulate between 5 and 7 in the morning. The good news is that more and more consumers are choosing this delivery option, which is less costly for them and, thanks to the extended opening hours of most relay points, offers them greater flexibility when collecting their parcels.
Summer is a recurring headache for your logistics activities in tourist areas?
>> Make an appointment with one of our experts to find the solution that will enable you to meet the expectations of your customers and order-givers, while protecting your profitability!